Site description
The Waharau biodiversity focus area is a large forest-clad corridor and vegetation sequence from the steep hillslopes on the eastern side of the Hunua Ranges to the gravelly shores of Waihihi Bay on the Firth of Thames.
The biodiversity focus area covers part of Hunua Ranges Regional Park and Waharau Regional Park.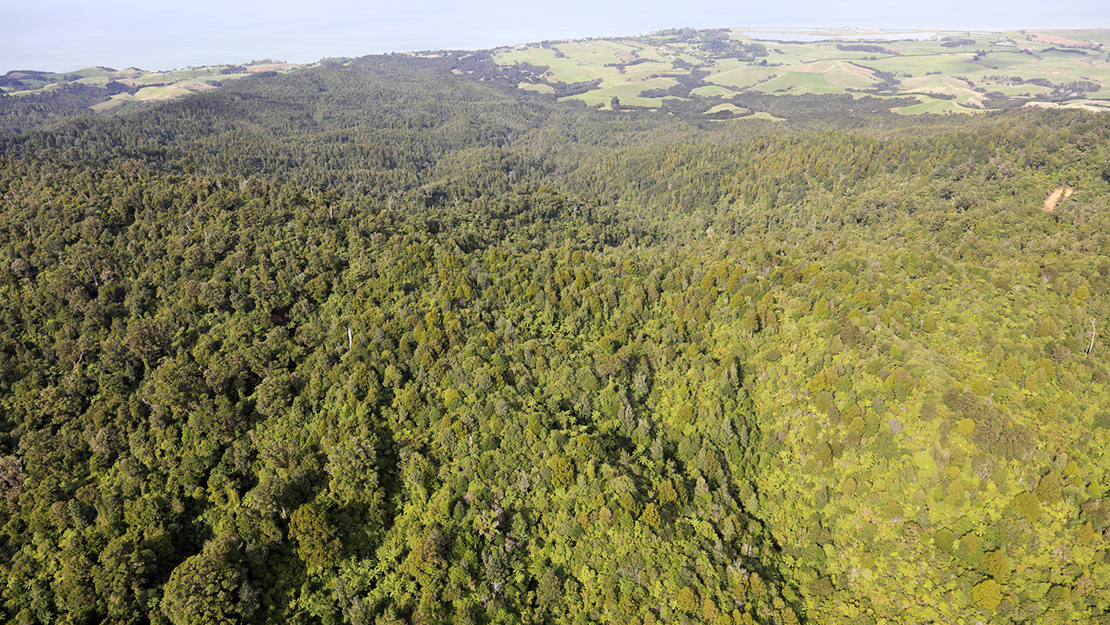 Key ecosystems
The vegetation is a mix of:
kauri, podocarp, broadleaved, beech forest (WF12) with hard beech on ridgelines and the upper portion of hillslopes
large areas of tawa-dominated forest (WF13) with abundant tree ferns
smaller areas of taraire-dominated forest (WF9)
kānuka forest and scrub (VS2).
Native fauna
As part of the Hunua Ranges, the forest habitat supports a rich diversity of native species including birds such as:
tūī
pīwakawaka (fantail)
kererū
ruru (morepork)
miromiro (tomtit)
kākā.
Waihihi Stream provides a freshwater to coast habitat connection. This stream along with the other forest-clad streams in this biodiversity focus area support good populations of native freshwater species such as tuna (eels) and kōura.
The shoreline also provides habitat for shorebirds including:
tōrea pango (variable oystercatcher)
tūturiwhatu (New Zealand dotterel).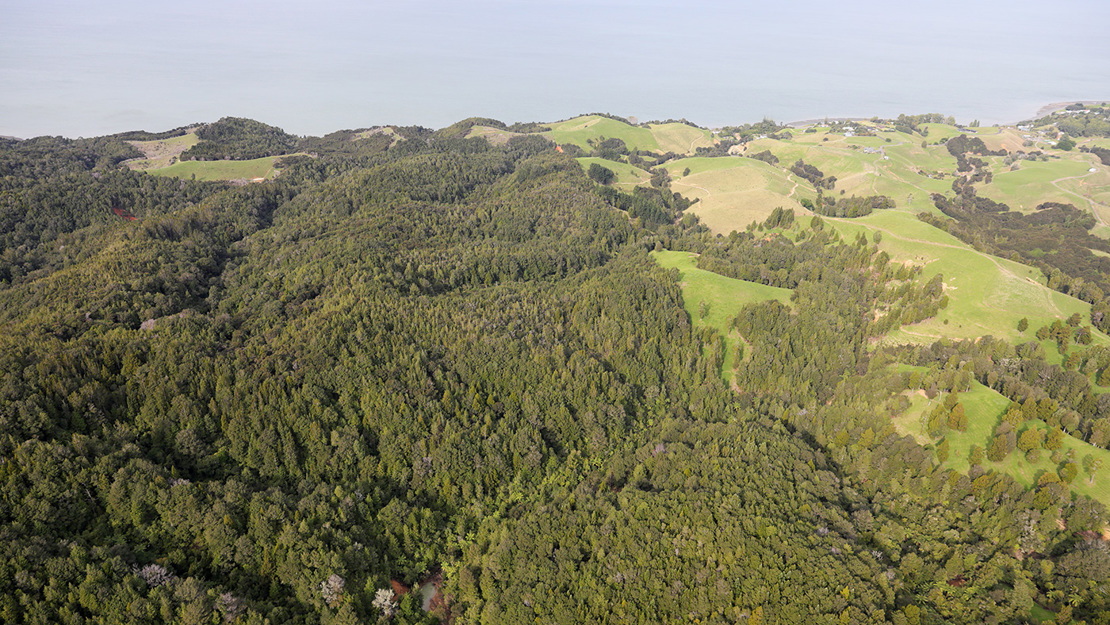 Management
The forest is mostly weed free with only occasional small infestations of weeds such as hakea and pampas. Animal pest control including aerial bait drops and trapping within Waharau and Hunua Regional Parks is enhancing the habitat value and availability of food sources for native species.
A goat control programme in the Hunua Ranges is reducing the impact of goats on forest regeneration.
The forest is currently free of kauri dieback and kauri dieback hygiene stations are present for everyone to use to help it remain this way.