Tawa, kohekohe, rewarewa, hīnau, podocarp forest ecosystem (WF13)
About this ecosystem
This broadleaved–podocarp forest ecosystem occurs across a wide geographic area, in warm to humid climates and on a range of moderately fertile soils.
In Auckland, examples of this ecosystem can be found in:
Hunua Ranges
Waitākere
Te Hauturu-o-Toi / Little Barrier Island.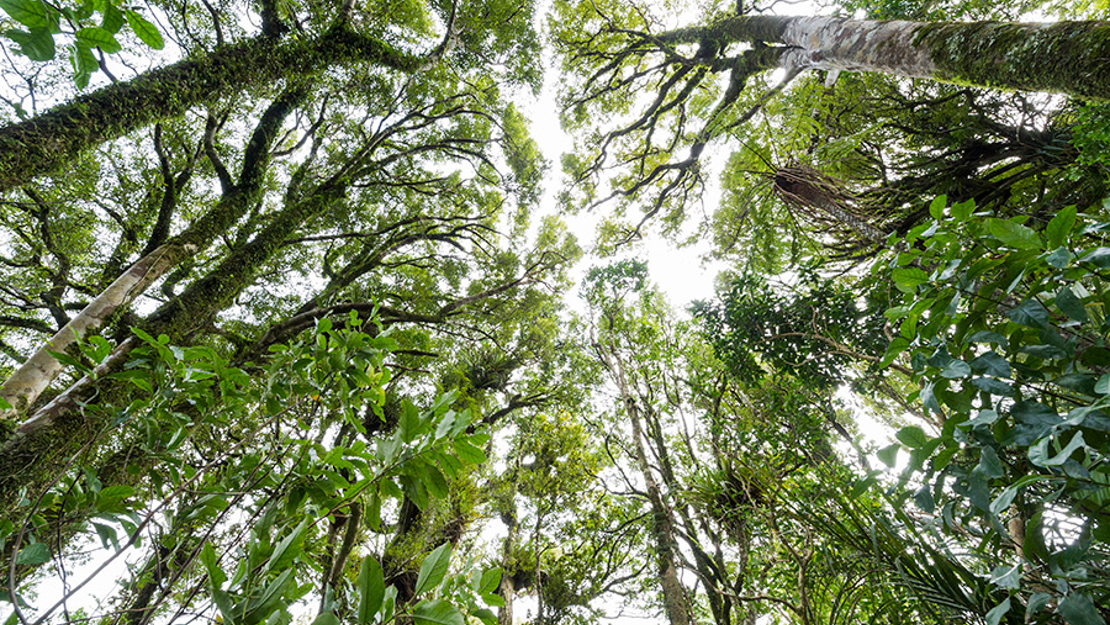 Flora and fauna in this ecosystem
The most abundant canopy species in this ecosystem include:
tawa, a tree with long thin leaves and long thin purple berries
kohekohe, a tree with large glossy leaves, white flowers and red fruit.
This forest supports a diverse range of species such as:
tūī
kererū 
kārearea (New Zealand falcon, in the Hunua Ranges)
ruru (morepork)
pekapeka-tou-roa (long tailed bat)
pepeketua (Hochstetter's frog).
Kōkako are now thriving in the extensive forests of the Hunua Ranges following effective predator control.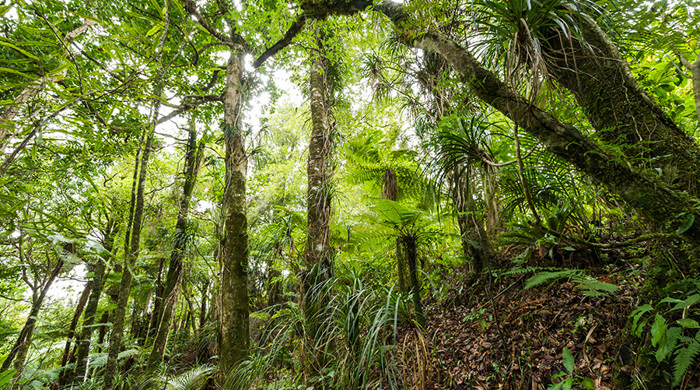 Threats to this ecosystem
This ecosystem is currently has a threat category of vulnerable. 
Pest animals are a significant threat to this ecosystem, with possums, rats and goats causing the decline in palatable flora  and vulnerable fauna. In some instances the impacts of browse caused by possums and goats at a site can cause canopy collapse. This can lead to regeneration failure for a number of flora species in this ecosystem.