Tamahunga Ecological Area
Site description
The Tamahunga Ecological Area includes Mount Tamahunga, the highest peak (437m) in the Matakana area, and an extensive area of continuous native forest and scrub surrounding the peak.
The Tamahunga Ecological Area is part of a much wider corridor of native forest and scrub on steep, sandstone hills. These hills stretch from Dome Forest, north-west of Warkworth, to Leigh on the east coast.
This biodiversity focus area includes the Omaha Conservation Area and Omaha Scenic Reserve, both administered by the Department of Conservation.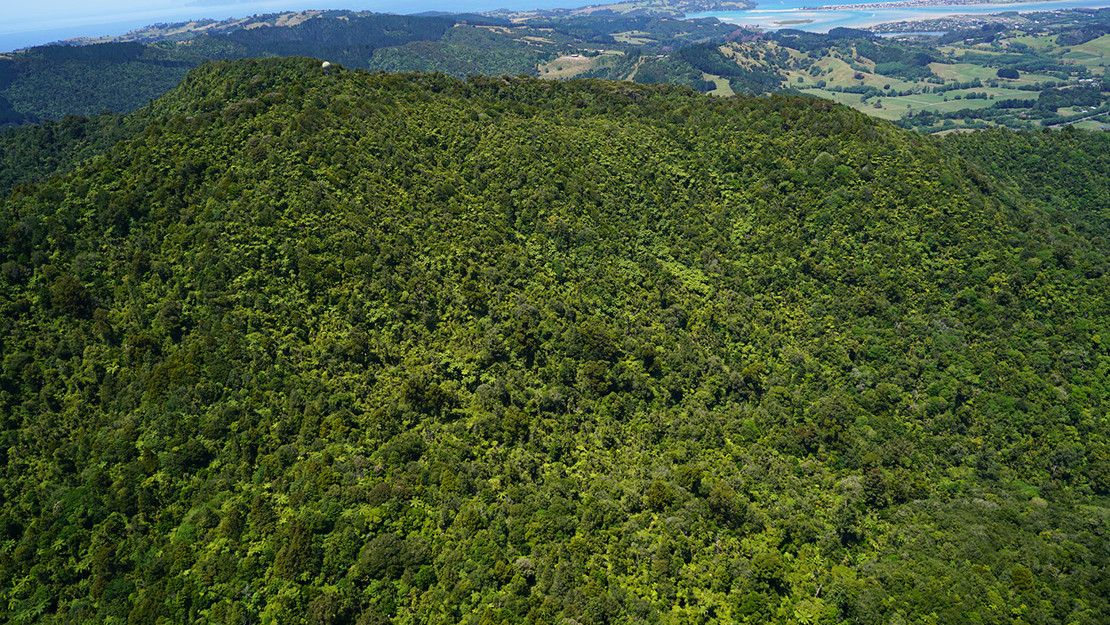 Key ecosystems
The vegetation on the distinctive double peaks of Mount Tamahunga and throughout the rest of this biodiversity focus area is a mosaic (mix) of mature and regenerating native forest and scrub. It includes one of the largest and best examples of taraire forest (WF9) in the northern part of the region.
Vegetation
Plant species diversity within the taraire-dominated forest is very high. Large northern rātā, rimu, kahikatea, and rewarewa tower over mature taraire, pūriri, kānuka, tawa, pukatea and many other native canopy species. There is an abundance of vines and epiphytes.
Beneath the forest canopy, a dense and diverse understorey is re-establishing following the removal of large numbers of goats and ongoing pig control.
Small kiokio, raukawa and Astelia microsperma - native species typically found at high elevations or with a more southern distribution, occur high up on Mount Tamahunga.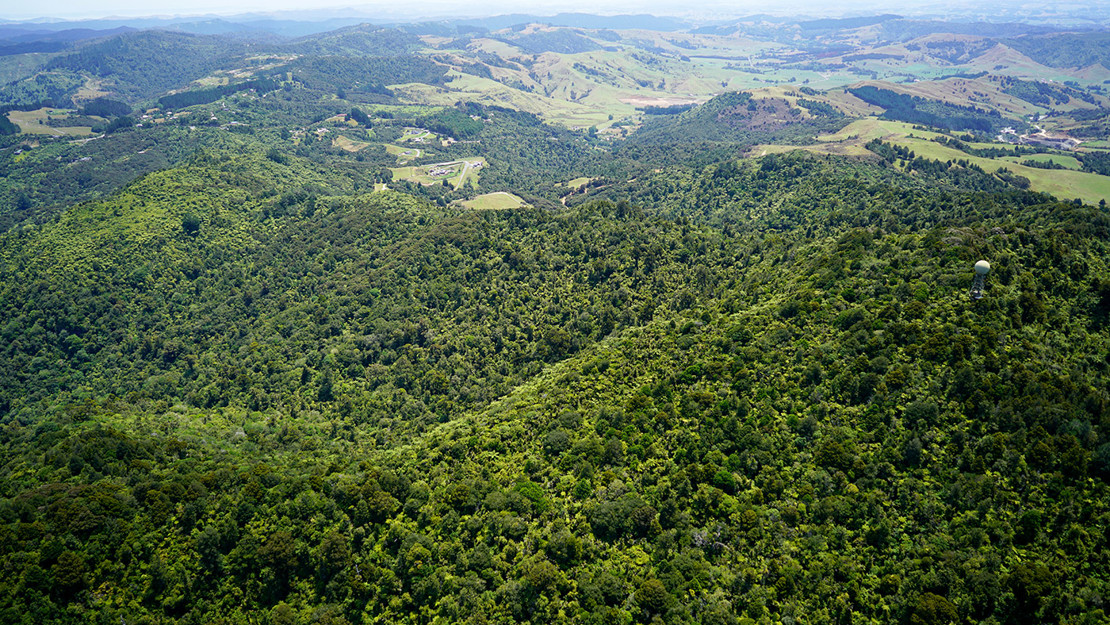 Native fauna
Forest-clad permanent streams and waterfalls support populations of pepeketua (Hochstetter's frog), tuna (long-fin eel) and other native fish. The forest provides habitat and food sources for many native birds including:
kākā
kererū
tūī
pīwakawaka (fantail)
miromiro (tomtit).
Conservation actions
A community group, supported by the Department of Conservation, maintain trap lines across Mount Tamahunga. They help reduce predator numbers and improve the habitat value for native species. Periodic possum control also occurs.