Solanum marginatum
White-edged nightshade
Family: Solanaceae
Origin: North Africa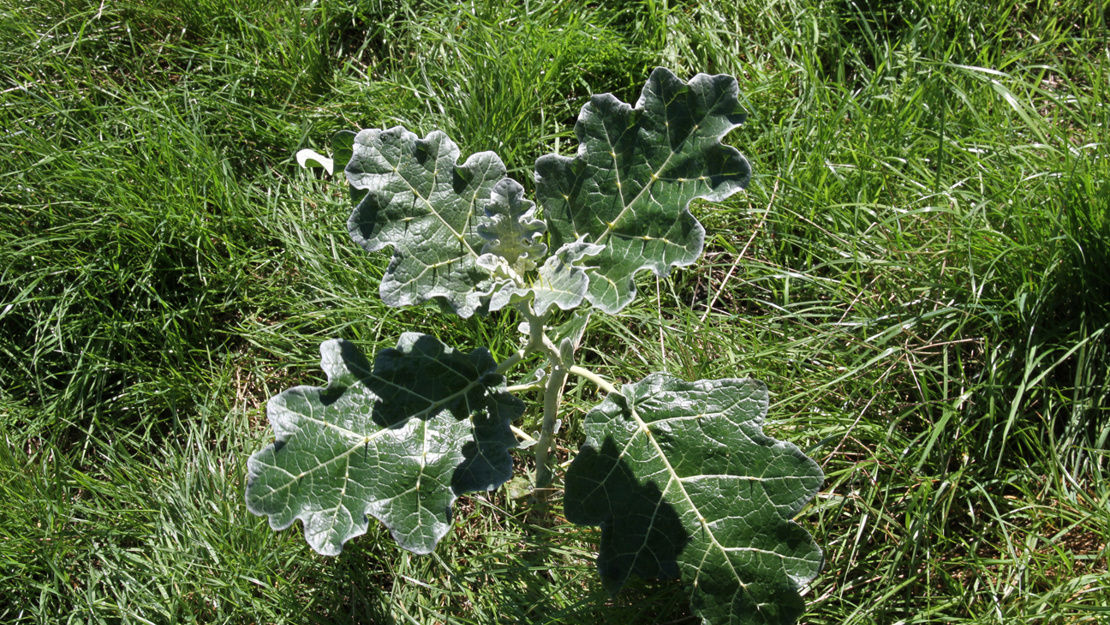 Regional Pest Management Plan (RPMP) status
National Pest Plant Accord Species
Whole region — Eradication
General description
Perennial shrub < 5 m tall. Stems are prickly. Leaves are < 25 x 18 cm, broadly ovate and prickly, with chalky-white undersides and upper surface edges. Flowers are small and white, sometimes with mauve veins. Fruits are berry-like and ripen from green to yellow.
What you need to know
To help protect our environment:
You must not breed, distribute, release or sell white-edged nightshade. As white-edged nightshade is a National Pest Plant Accord species, these restrictions apply within the Auckland region and across the whole of New Zealand.
You must not plant white-edged nightshade within the Auckland region.
Auckland Council will control white-edged nightshade at all sites where it is known to occur.

If you see white-edged nightshade anywhere in the Auckland region, please report it to Auckland Council at pestfree@aucklandcouncil.govt.nz.
Habitats
Pastures, poor soils, forest margins, gullies, roadsides, wastelands, sand dunes, scrub, plantations.
Dispersal
Seeds dispersed by water, possibly birds and mammals.
Impact on environment
Forms dense thickets and reduces pasture and plantation productivity. Poisonous and has sharp spines.
Control
Recommended approaches
Do not attempt to undertake control of this species. Please report to Auckland Council.
Caution: When using any herbicide or pesticide please read the label thoroughly to ensure that all instructions and safety requirements are followed.