Salvinia molesta
Salvinia
Family: Salviniaceae
Origin: South America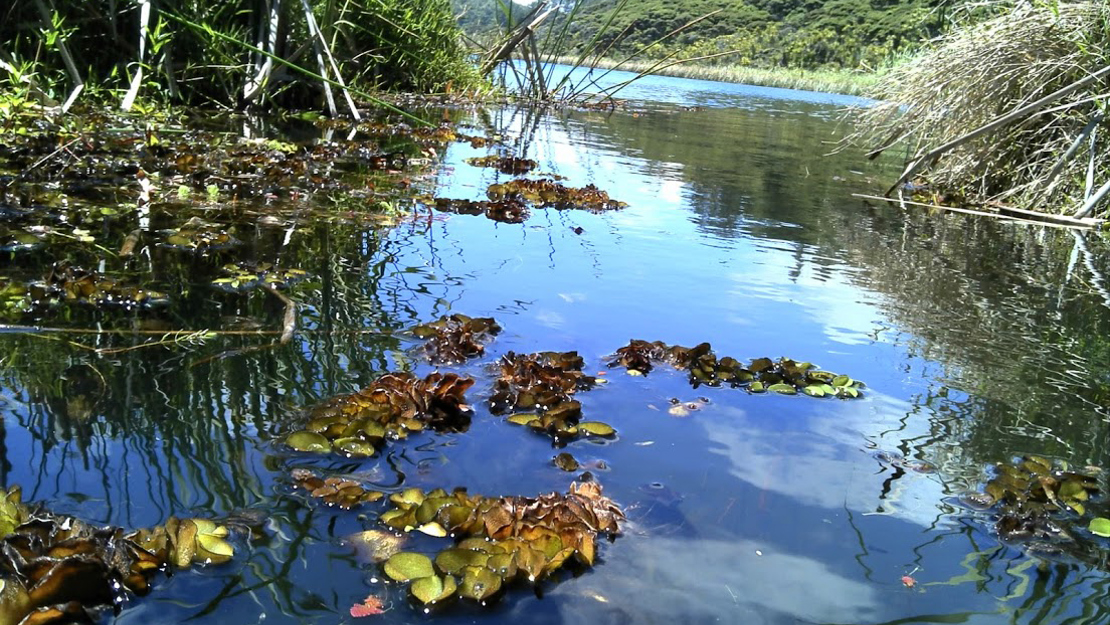 Regional Pest Management Plan (RPMP) status
National Pest Plant Accord Species
Notifiable organism
General description
Perennial free-floating, mat-forming aquatic fern. Stems are branched and hairy. Submerged leaves are finely dissected, root-like and often bear spores. Emergent leaves are either juvenile, small and well-spaced, or mature, < 4 x 5 cm, crowded and folded about the midrib, with eggbeater-shaped hairs on the upper surface.
What you need to know
To help protect our environment:
You must not breed, distribute, release or sell salvinia. As salvinia is a National Pest Plant Accord species, these restrictions apply within the Auckland region and across the whole of New Zealand.
If you see salvinia anywhere, you must report it to the Ministry of Primary Industries on 0800 80 99 66.
Habitats
Disturbed sites, lakes, rivers, streams, ditches, wetlands, reservoirs.
Dispersal
Vegetative spread from plantlets and fragments, dispersed by water, wind, waterfowl and other animals. Human-mediated dispersal through deliberate releases and movement of contaminated boats, aquatic plants and fish.
Impact on environment
Forms extensive mats, outcompeting and displacing native vegetation. Reduces water quality, clogs waterways and creates a drowning risk for humans and animals.
Control
Recommended approaches
Do not attempt to undertake control of this species. The Ministry of Primary Industries will carry out the control of this species.