Site description
Smiths Bush Scenic Reserve is one of the only forest remnant of its type remaining on Tāmaki Makaurau / Auckland's North Shore. As such, it is unique and of high ecological importance. The forest is situated on low-lying flat land within a public reserve managed by Auckland Council.
Ecosystem description
According to geological maps, the soils are more fertile than most of the North Shore, as they are of alluvial origin (deposited by rivers or floods). There is also a small patch at the eastern end of the reserve which is of volcanic origin. 
The forest is almost rectangular in shape with very large, mature pūriri trees dominant in the centre (WF7). Large taraire, kowhai, titoki, karaka, tawa, matai, miro and tōtara are also present in the canopy.
Surrounding the pūriri-dominated forest is a dense stand of kahikatea (MF4). Smaller trees and shrubs growing beneath the canopy include mahoe, hangehange, kawakawa and several Coprosma species.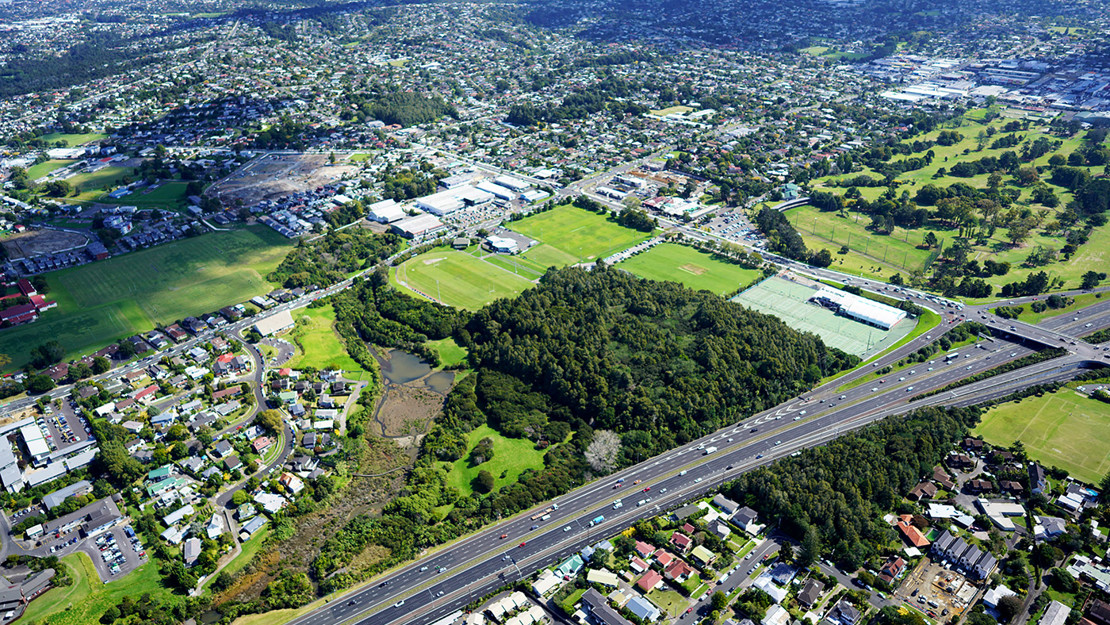 Native fauna
This forest remnant provides good habitat for a variety of native and exotic bird species including:
kererū
tūī
tauhou (silvereye)
riroriro (grey warbler)
kōtare (kingfisher)
pīwakawaka (fantail).
History of the area
This forest has been bisected by the northern motorway. This left the larger part of the forest on the western side and a small patch on the eastern side of the motorway.
Hillcrest Stream extends along the southern side of the larger forest area. Further downstream, a mangrove-lined (SA1) tidal creek flows into Shoal Bay in the Waitematā Harbour.
Although the motorway and urban development have fragmented the forest and altered the original swamp forest hydrology and changed the soil moisture levels, examples of mature forest of this age and type are rare and important in Tāmaki Makaurau. 
Threats
Weeds and animal pests in this area are being managed by community groups and Auckland Council.