Sus scrofa
Feral pig
Family: Suidae
Origin: Europe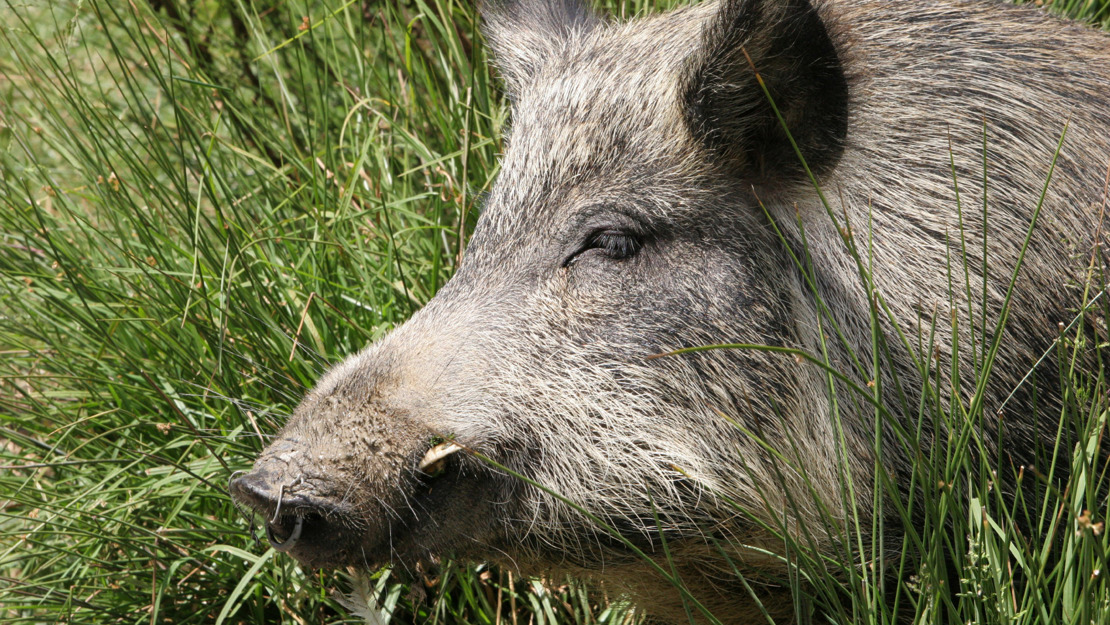 Regional Pest Management Plan (RPMP) status
Waiheke — Eradication
Parkland with Significant Ecological Areas — Site-led (on-park only)
Whole region — Sustained control
Hauraki Gulf Controlled Area Notice pest
Hauraki Gulf Controlled Area pest — Site-led
General description
Large, stoutly built black or brown mammal, can weigh over 300 kgs. Has short legs and a large head with well-developed canine teeth.
What you need to know
To help protect our environment, you must not distribute or release any feral pig within the Auckland region.
Habitats
Forest, scrub, grasslands, pasture, wetlands.
Impact on environment
Preys on, competes with and disturbs native species, overturns large areas of soil, alters nutrient cycles, facilitates spread of pest plants and plant diseases. Can be a vector for bovine TB, can spread kauri dieback disease.
Control
Management
Auckland Council undertakes feral pig control throughout the region to protect Te Wao Nui a Tiriwa/Waitākere, Kohukohunui/Hunua and other ecologically valuable parkland, protect the values of biodiversity focus areas, and reduce the spread of kauri dieback disease.
Please refer to the Pest animal control guidelines for information on how to control feral pigs, or contact Auckland Council at pestfree@aucklandcouncil.govt.nz.