Rattus rattus, Rattus norvegicus, Rattus exulans
Rat
Family: Muridae
Origin: Asia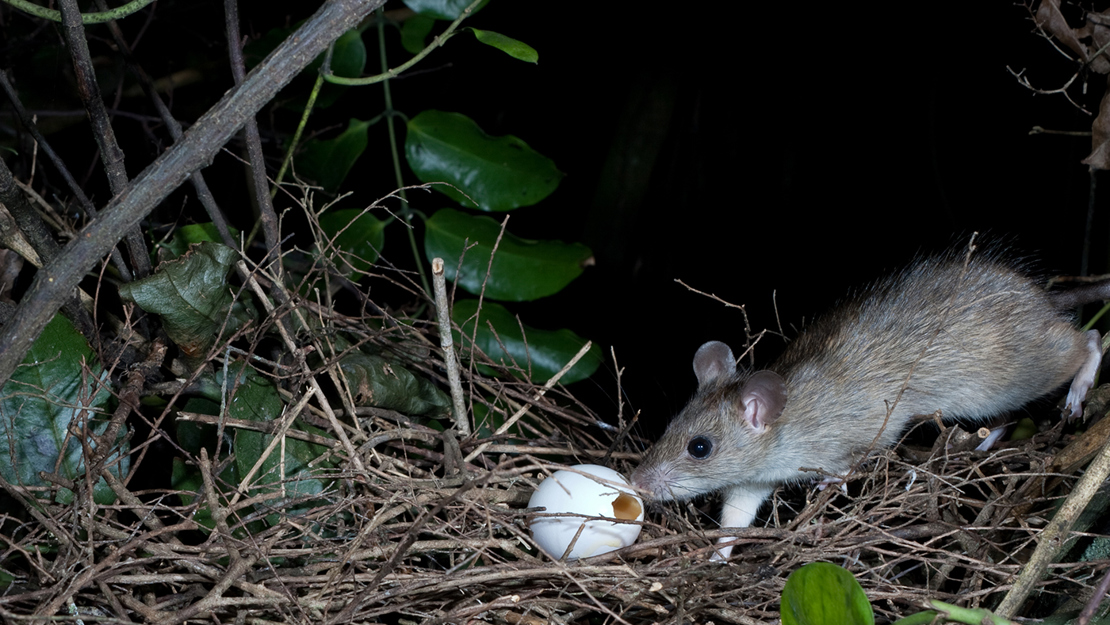 Regional Pest Management Plan (RPMP) status
Kawau — Eradication
Waiheke — Eradication
Parkland with Significant Ecological Areas — Site-led (on-park only)
Hauraki Gulf Controlled Area pest — Site-led
Hauraki Gulf Controlled Area Notice pest
Whole region — Sustained control
General description
Small black, grey or brown mammals with naked tails.
What you need to know
To help protect our environment:
You must not release any rat from containment within the Auckland region.
You must not move any rat to or within the Hauraki Gulf Controlled Area.
In the future, all commercial transport operators moving goods or people to or among Hauraki Gulf islands will need to have a Pest Free Warrant.
Anyone intending to move a building to or among Hauraki Gulf islands must notify Auckland Council at least 10 working days prior to movement so that an inspection can be arranged.
Habitats
Forest, coastal areas, urban areas, riparian margins, wetlands, shrubland, crops.
Impact on environment
Eats seeds, invertebrates, reptiles, amphibians, juvenile birds. Competes with native birds for nests and burrows. Reduces native seedling recruitment, modifies plant communities. Negatively impacts cereal production and food services industry.
Control
Management
If you have pet rats, make sure they're securely contained to avoid accidental escapes. If you are no longer able to look after your pet rat, find someone who is prepared to give it a lifetime home, or contact a relevant pet shop or animal rescue organisation to get it rehomed.
Never release a rat into the wild – your pet may be unable to find the food and shelter it needs, and it also puts our native species at risk. If you see a rat on a pest-free island within the Tīkapa Moana/Hauraki Gulf, please report it to Auckland Council at pestfree@aucklandcouncil.govt.nz.
Refer to the Pest Animal Control guidelines for information on how to control rats, or contact Auckland Council at pestfree@aucklandcouncil.govt.nz.