Phragmites karka
Phragmites karka
Family: Poaceae
Origin: Africa, Asia, Oceania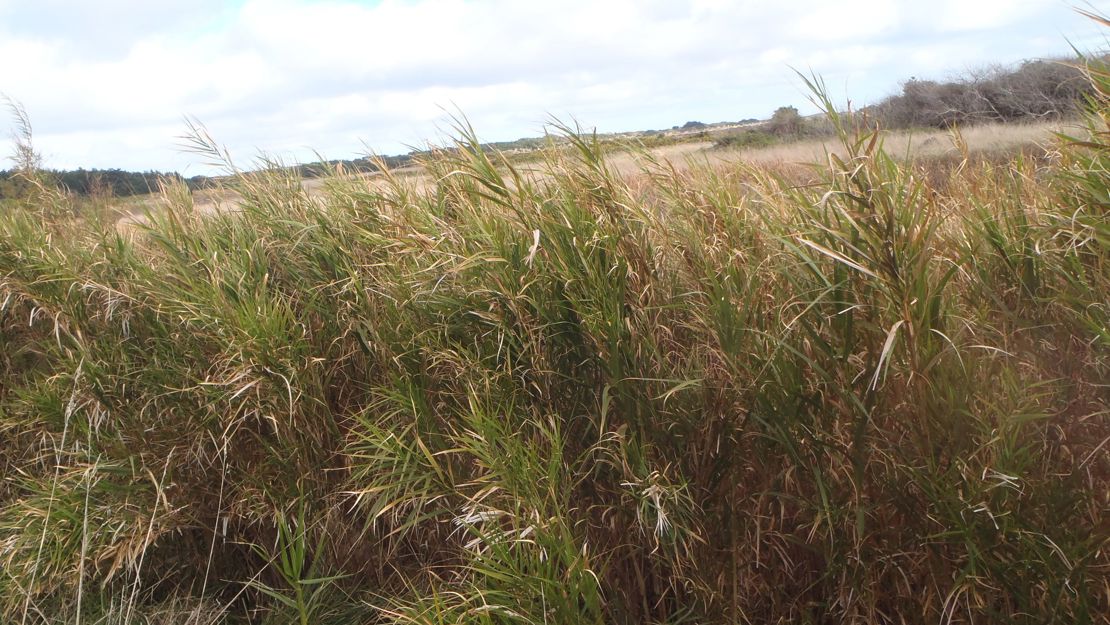 Regional Pest Management Plan (RPMP) status
Whole region — Eradication
Hauraki Gulf Controlled Area Notice pest
General description
Tall, perennial, deciduous, rhizomatous reed < 4 m tall. Leaves are attached directly to the stalk and ligule hairs are present. Seed heads are feathery and golden brown.
What you need to know
To help protect our environment:
You must not breed, distribute, release or sell Phragmites karka within the Auckland region.
You must not plant Phragmites karka within the Auckland region.
Auckland Council will control Phragmites karka at all sites where it is known to occur.

If you see Phragmites karka anywhere in the Auckland region, please report it to Auckland Council at pestfree@aucklandcouncil.govt.nz.
Habitats
Estuaries, fresh to brackish wetlands, wet grassland.
Dispersal
Seeds dispersed by wind, unknown if seed viable in NZ. Vegetative spread from rhizomes and stem fragments.
Impact on environment
Forms dense stands, outcompeting and dominating native plants. Potential to interfere with recreational activities on waterways. May impact the mauri of wai māori and whanga/harbours.
Control
Recommended approaches
Do not attempt to undertake control of this species. Please report to Auckland Council.
Caution: When using any herbicide or pesticide please read the label thoroughly to ensure that all instructions and safety requirements are followed.