Lampropholis delicata
Plague skink
Family: Scincidae
Origin: Australia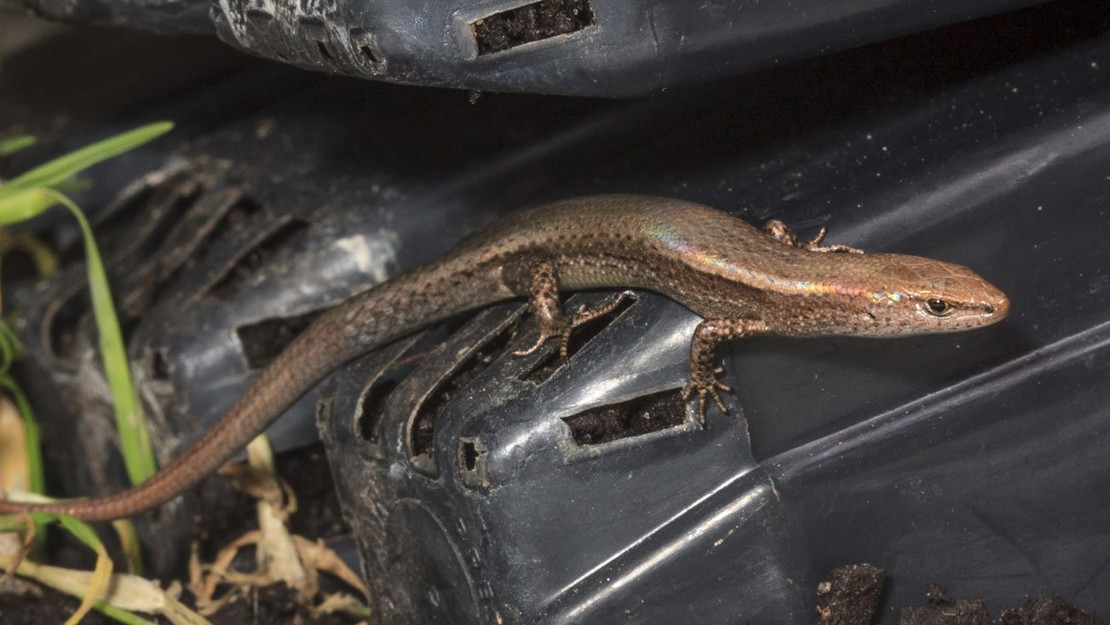 Regional Pest Management Plan (RPMP) status
Hauraki Gulf Controlled Area pest — Site-led
Whole region — Sustained control
Hauraki Gulf Controlled Area Notice pest
General description
Small brown lizard, iridescent rainbow sheen to scales visible under bright light. Dark brown stripe down sides of body, sometimes white stripe present as well. One large scale on top of head.
What you need to know
To help protect our environment:
You must not breed, distribute, release or sell any plague skink within the Auckland region.
In the future, all commercial transport operators moving goods or people to or among Hauraki Gulf islands will need to have a Pest Free Warrant.
Anyone intending to move a building to or among Hauraki Gulf islands must notify Auckland Council at least 10 working days prior to movement so that an inspection can be arranged.
Habitats
Disturbed habitats, urban areas, scrub, gardens, open rocky habitats, farmland.
Impact on environment
Eats a wide variety of invertebrates, competes with native reptiles.
Control
Management
Before moving or transporting potted plants, check the soil for small white plague skink eggs. Check for stowaways when moving gear, vessels, goods or freight.
Find out more:
For more information about plague skinks and their management, visit our Pest Free Hauraki Gulf page or contact Auckland Council at pestfree@aucklandcouncil.govt.nz.