Doleromyrma darwiniana
Darwin's ant
Family: Formicidae
Origin: Australia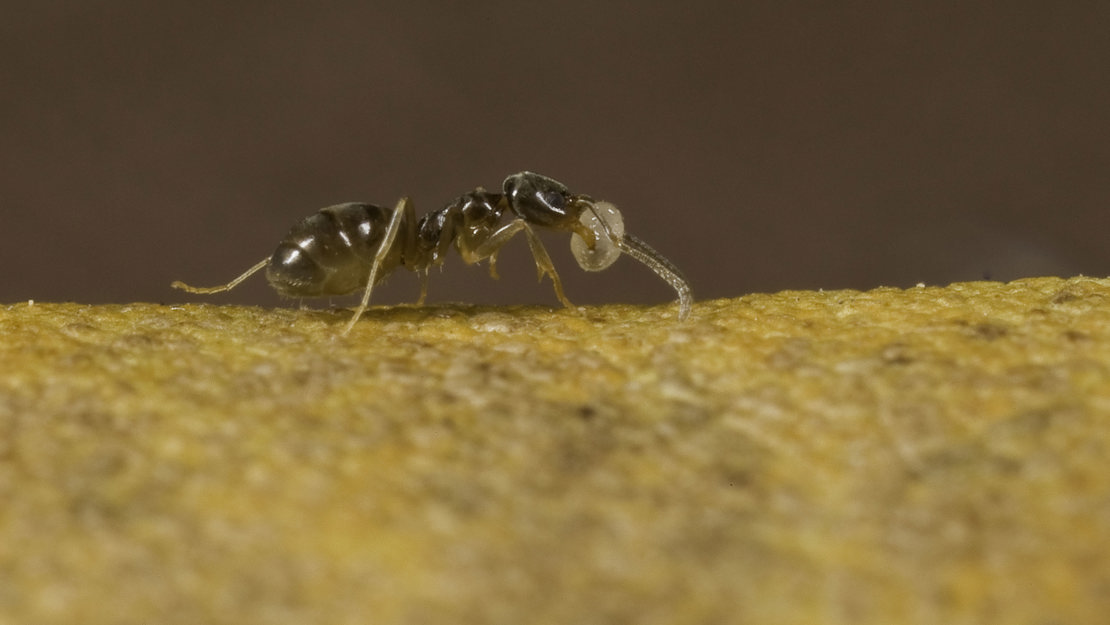 Regional Pest Management Plan (RPMP) status
Hauraki Gulf Controlled Area Notice pest
Hauraki Gulf Controlled Area pest — Site-led
Whole region — Sustained control
General description
Small (2-5 mm) with a dark brown head and light brown body. Gives off a strong odour when crushed.
What you need to know
To help protect our environment:
You must not breed, distribute, release or sell any Darwin's ant within the Auckland region.
In the future, all commercial transport operators moving goods or people to or among Hauraki Gulf islands will need to have a Pest Free Warrant.
Anyone intending to move a building to or among Hauraki Gulf islands must notify Auckland Council at least 10 working days prior to movement so that an inspection can be arranged.
Habitats
Urban habitats, forest, coastal scrub.
Impact on environment
Competes with native species for food, promotes high densities of aphids and scale insects, interferes with pest plant biocontrol.
Control
Management
Check for ants before moving potted plants. If you're planning to do some planting on an island, ideally find plants that were grown on-island. If you do have to bring plants from off-island, make sure they've been sourced from a supplier who is accredited with the Plant Producers Biosecurity Scheme to reduce the risk of hitchhiker pests.
Otherwise, bare root your plants, dunk them in water thoroughly, or repot them with completely new potting mix 24 hours before you go. Check camping gear, garden soil, bark, building materials, vehicles and vessels for ants before you move them.
For more information on Darwin's ants and how to avoid spreading them, please visit our Visiting the Hauraki Gulf island page or contact Auckland Council at pestfree@aucklandcouncil.govt.nz.