Caulerpa brachypus, Caulerpa parvifolia
Exotic caulerpa
Family: Caulerpaceae
Origin: Indo-Pacific – Africa to Western Australia, Pacific Islands, and southern Japan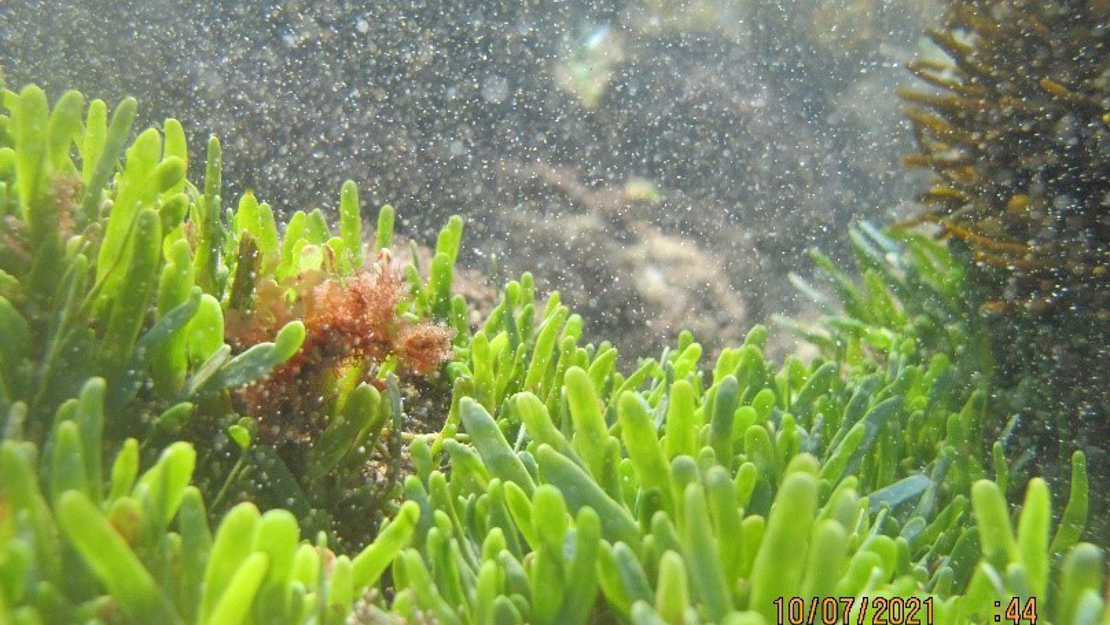 Regional Pest Management Plan (RPMP) status
General description
These two seaweed species (Caulerpa brachypus, Caulerpa parvifolia) look identical and can only be differentiated by genetic analysis.They are both known as exotic caulerpa.
They are bright green in colour and have oar shaped blades. These blades rise from horizontal runners and can be up to 10cm high. Grows to < 2.8m tall.
These seaweeds have established at Aotea / Great Barrier Island, Ahuahu / Great Mercury Island, Te Tāwhiti Inlet in the Bay of Islands, and at Kawau Island and Waiheke Island in the Hauraki Gulf / Tīkapa Moana.
What you need to know
Exotic caulerpa poses a serious threat to the marine ecosystems of New Zealand as it spreads rapidly forming vast, dense fields.
It is easily spread by small pieces on vessels and marine equipment.
Keep your boat and fishing or diving gear clean and know the rules about where you can legally anchor, dive and fish.
Find out more and stay up to date by visiting the Ministry for Primary Industries.
Habitats
Exotic caulerpa can be found below the tideline at two metres to 30m deep. It can grow on hard substrate, sandy and muddy bottoms in areas with middle to high range salinities. It can be found washed up on beaches after storms.
Dispersal
Exotic caulerpa reproduces primarily by mainly rapid growth from the runners. It can spread as fragments in the water with storms and currents. It can also be spread by human activities like boating, diving and fishing.
Impact on environment
These two seaweeds outcompete and smother native seagrasses and bottom dwelling invertebrates, altering habitat. This impacts native species, putting recreational, cultural and commercial marine activities at risk. They are also toxic to marine fish and invertebrates.
Control
Physical removal methods at a site must only be done with a consent issued by MPI.
Help to control this invasive species by reporting suspected sightings. Take a photo, if possible, and note the location and any landmarks.
Phone 0800 80 99 66 or online at report.mpi.govt.nz
Recommended approaches
For more information on how to identify these invasive seaweeds, see How to identify and report exotic caulerpa.


These two seaweeds outcompete and smother native seagrasses and bottom dwelling invertebrate.