Site description
The Whakatīwai biodiversity focus area is located next to the coast within Whakatīwai Regional Park, on the Firth of Thames. It contains small patches of kōwhai forest on gravel ridges which is unique in the Tāmaki Makaurau / Auckland region.
This biodiversity focus area includes part of a series of ten ridges running parallel with the coastline here. The ridges formed from greywacke gravel washed down local streams from the Hunua Ranges and then transported along the coast by tidal currents.
The gravel ridges have been used by geologists as a record of past sea level fluctuations. The unusual combination of the Whakatīwai gravel ridges with chenier plains down the coast at Miranda is recognised as an internationally significant coastal features.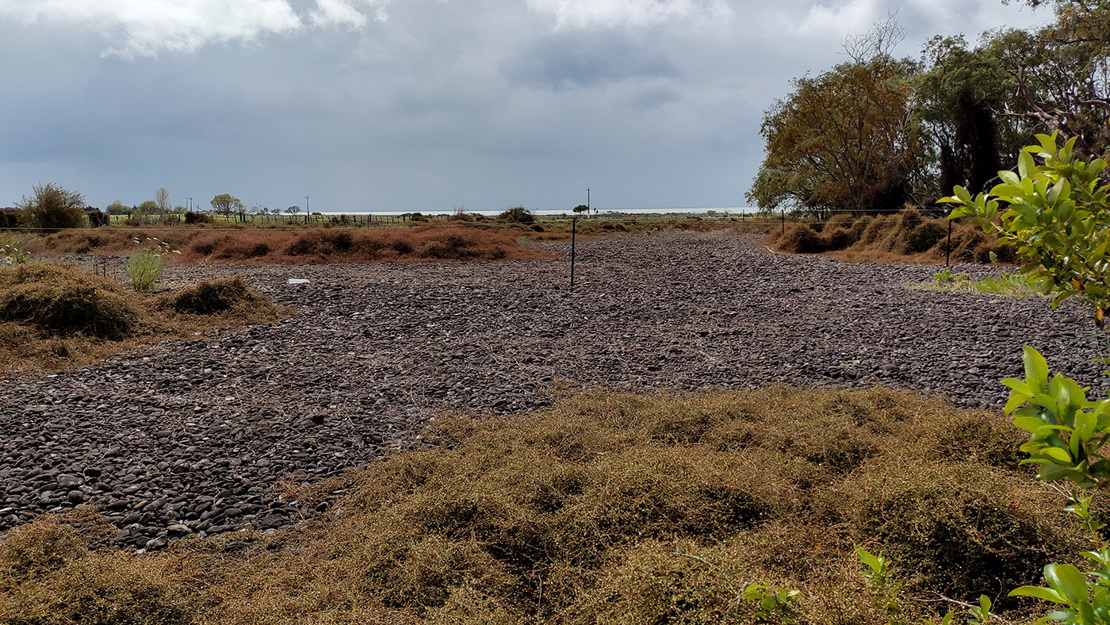 Key ecosystem
Within this biodiversity focus area, the gravel ridges and associated vegetation are classified as shore bindweed, knobby clubrush gravelfield or stonefield (SA4). 
This ecosystem is ranked regionally endangered as a result of its natural rarity and the modification of stonefield and gravelfield ecosystems over time due to agriculture, road construction and pest plant invasion. This biodiversity focus area contains one of the only legally protected portions of the Whakatīwai Gravelfield.
Native species
The site contains an interesting assemblage of native vegetation including rare species. The kōwhai when in flower provides tūī with an abundance of nectar in spring. The boulders and associated vegetation support native lizard species.
Lichen diversity is high, with over forty species recorded here. The species composition differs within the site with some lichen species found growing on boulders in the open and others on boulders shaded under the kōwhai trees. For some of the lichen species this is the only site that they are found in Auckland.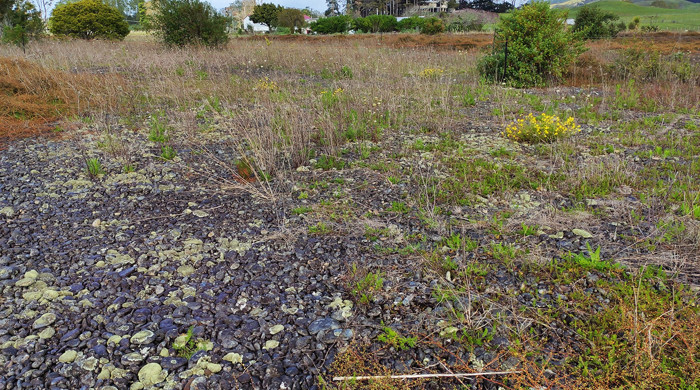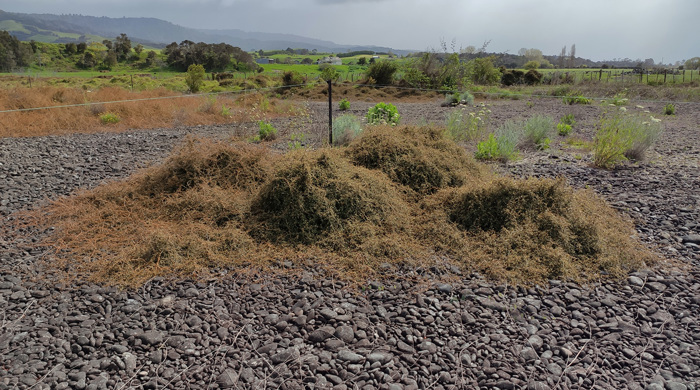 Restoration
Pest plants threaten the lichen habitat and native plant regeneration.
An ongoing programme to control pest plants including monitoring the effectiveness of this work is underway. A rabbit fence surrounding the site allows seedlings of kōwhai and other native species to establish without being browsed.