Waitākere Quarry Wetlands
Site description
The Waitākere Quarry Wetlands are two semi-connected wetlands within the old Waitākere Quarry at the head of Te Henga valley, on Tāmaki Makaurau / Auckland's west coast. The wetlands function as one but are separated by an earth bund and culvert. A short section of Waitupu Stream flows through the wetlands. 
Native restoration plantings at varying stages of maturity surround the wetlands, as well as quarry roads. The plantings and wetlands provide habitat for native species. They also provide a valuable function in filtering out sediment from the stream as it flows through the wetland downstream to Waitākere River, Te Henga wetland and onto Te Henga / Bethells beach.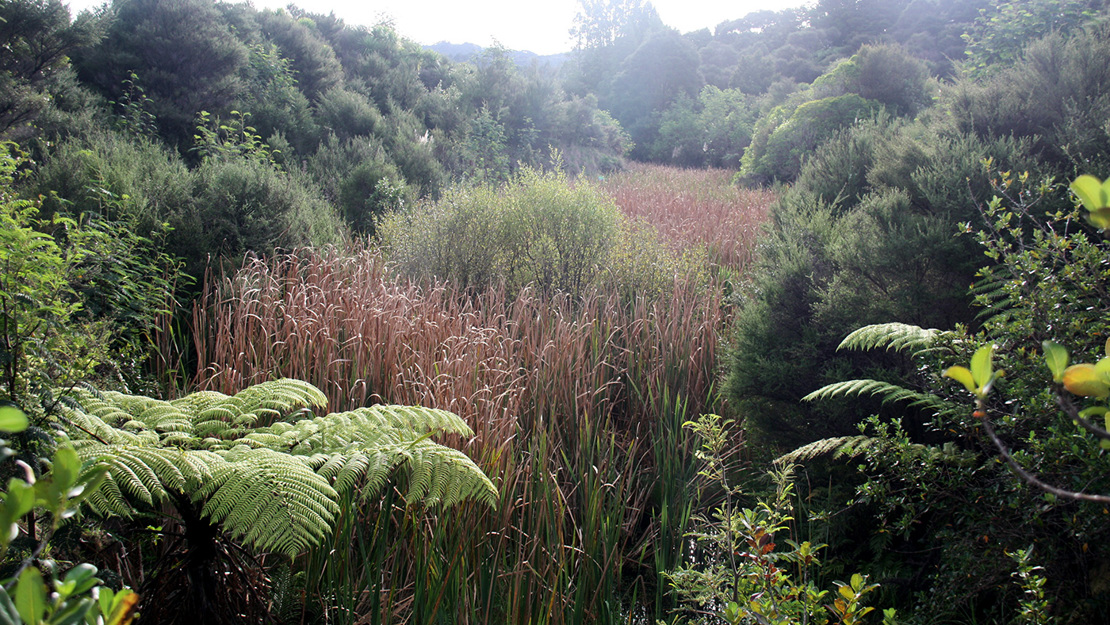 Ecosystems and vegetation
The wetlands are dominated by raupō (WL19). Other plant species include occasional cabbage tree, swamp sedge, gully fern and swamp kiokio.
Surrounding the wetlands, the adjacent land has been battered into steep slopes with coarse metal from the quarry applied.
Native restoration plantings are establishing on the slopes, including:
kānuka
mānuka
flax
cabbage trees
karamu.
A short distance downstream, the wetland transitions into a stream once again and flows into an extensive area of native kauri, podocarp, broadleaf forest (WF11).
Two adjacent pools within the quarry have varying amounts of raupō-dominated wetland vegetation on the edges. Young native revegetation plantings cover most of the now-retired quarry site.