Site description
The Waikumete Cemetery biodiversity focus area is located in Glen Eden, west Tāmaki Makaurau / Auckland. It contains the largest and most important remaining example of true gumland heath (WL1.1) in Tāmaki Makaurau / Auckland.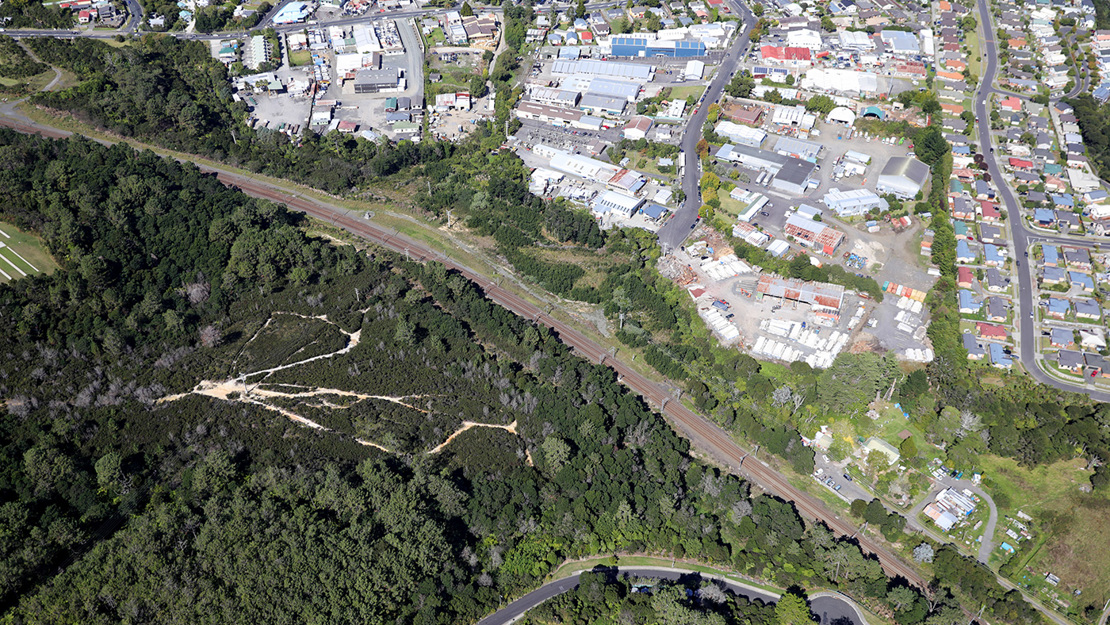 Gumlands
Gumlands were once much more widespread, but frequent fires, clearance for urban development, weed invasion and other factors have irreversibly altered most of the original examples. Consequently, gumlands have a regional threat ranking of Critically Endangered.
Gumlands tend to occupy soils where kauri leaf litter has altered the soil chemistry, creating low levels of soil fertility and poor drainage. The soils become water-logged during periods of heavy rain. Only native plants tolerant of these conditions are able to establish in gumlands and sometimes only a few species are present. By contrast, the Waikumete gumland vegetation is diverse and in varying stages of regeneration following fires.
The dominant gumland species at Waikumete is mānuka. Other common species include:
kūmarahou
gumland grass tree
umbrella fern
kauri sedge
sword sedge.
Native orchid diversity is high and there is a diverse range of native grasses and herbs found here also. The gumland habitat supports a number of threatened native plant species.
Habitat
Waikumete gumland is an important stepping-stone for birds moving through the urban landscape and from coast to coast, as there are no other large forest and scrub remnants in this area.
This area of gumland provides habitat for native lizards. Mātātā (fernbird) have been recorded at the site.
Threats
Weeds tend to be a problem in gumlands and are a threat at Waikumete.
Hakea, acacia, pine, eucalypt and a variety of other invasive weeds have established in the gumland but are being progressively controlled through an ongoing weed management programme, administered by Auckland Council.