Mānuka, gumland grass tree – Machaerina scrub and sedgeland ecosystem (WL1)
About this ecosystem
This rare ecosystem occupies some of the lowest fertile soils in New Zealand. Gumland vegetation is characterised by low scrub, sedgeland and fernland.
The soils at these sites have formed over thousands of years. The combination of low-nutrient parent material and acidic kauri leaf litter creates a soil known as podzol. These soils can impede drainage causing soils to remain wet for long periods.
Fire also plays a role in the regeneration of this ecosystem. Species that occur are often either fire-resistant (sprout from rhizomes in the ground after a fire) or fire-promoted (such as mānuka that regenerates on bare surfaces).
You can find this ecosystem throughout northern New Zealand. However, in Auckland, only one site of true gumland remains at Waikumete Cemetery.
Other areas known as gumlands, with some but not all of the characteristics, occur in:
Albany
Ōrewa
Whangaparāoa Peninsula.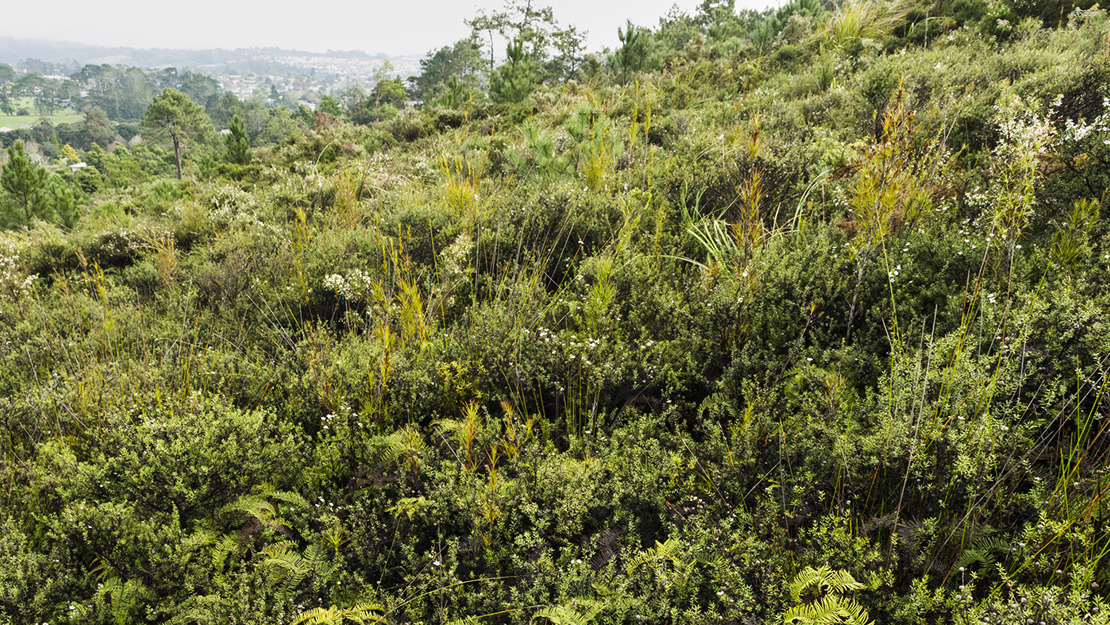 Flora and fauna of this ecosystem
Drainage and soil fertility are important factors that influence the vegetation makeup of this ecosystem.
Gumlands support a range of flora species including a number of threatened species such as orchids. Other more common species include: 
mānuka
gumland grass tree
tangle fern.
Animals that occur in this ecosystem include:
mātātā (fernbird)
green and forest geckos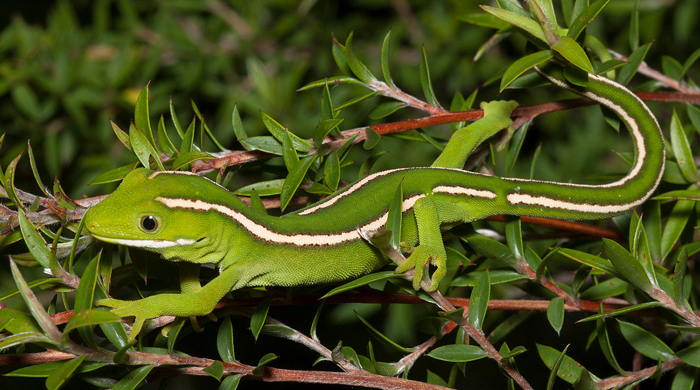 Threats to this ecosystem
This ecosystem is critically endangered. 
Gumland has greatly reduced in extent through kauri gum extraction and through the conversion of land to pasture. In recent times, invasive weeds have become a significant problem for remaining gumland.
Protecting the remaining wetlands, like this one, is a priority in Auckland. With well-informed management and restoration, we can protect this wetland.