Site description and location
The Piha Domain Wetland biodiversity focus area is on an alluvial floodplain on the northern side of Piha Stream. It is approximately 250 metres upstream from the stream mouth and Piha beach.
A grassed recreational area and bowling green border the wetland. There are tennis courts and a campground nearby also within Piha Domain which is administered by Auckland Council. A bridge connecting walking tracks on either side of Piha Stream passes through the middle of the wetland.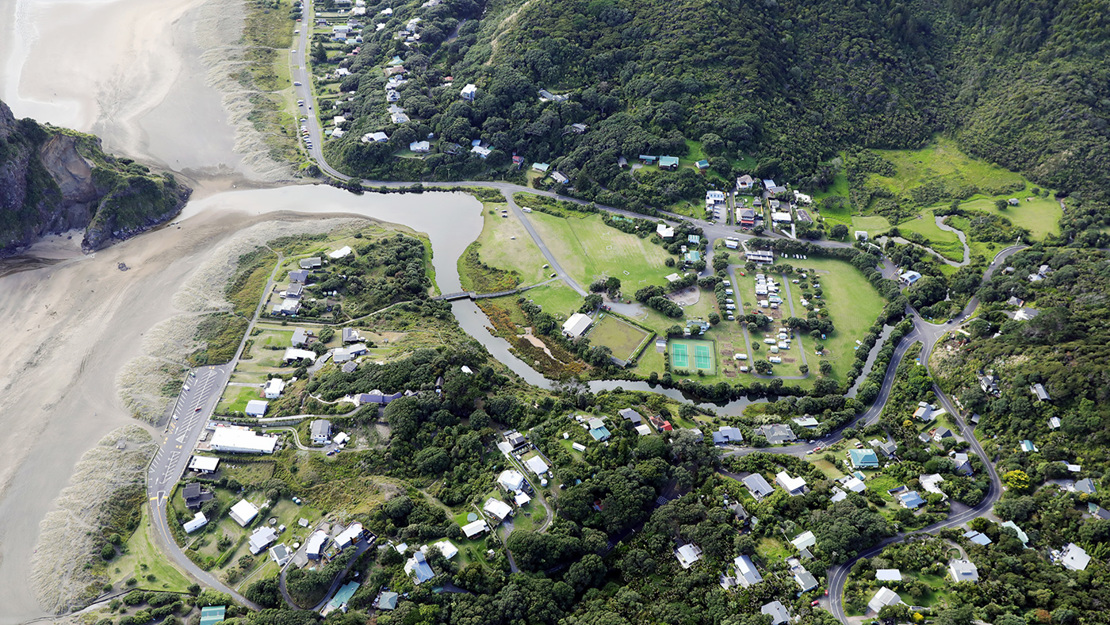 Vegetation description
The wetland is a combination of:
oioi, purua grass, flax and swamp twig rush (WL10) in the lower reaches
jointed twig rush dominated wetland in the upper reaches (WL11).
Planted native shrubs and kikuyu grass border the wetland. Saltwater paspalum, an exotic grass common in coastal wetlands, is abundant here. Other than this infestation, the wetland is intact and in reasonably good condition.
Freshwater habitat
Recent surveys have found a variety of native fish species in the Piha Stream, both up and downstream from the wetland.
While many of these species rear naturally a considerable distance upstream of the wetland, their presence and those of other species in the stream is in no small part due to the ecosystem being intact and the breadth of fish habitat the stream provides.