Oioi, restiad rushland and reedland ecosystem (WL10)
About this ecosystem
This ecosystem occupies wetlands with moderate water quality in the freshwater zone of estuaries, shoreline wetlands and some inland lakes.
In Auckland, you can find this ecosystem at the mouth of streams discharging into estuaries on the coast or in lagoons.
Examples are present:
along the Waitākere coastline
on Aotea / Great Barrier Island.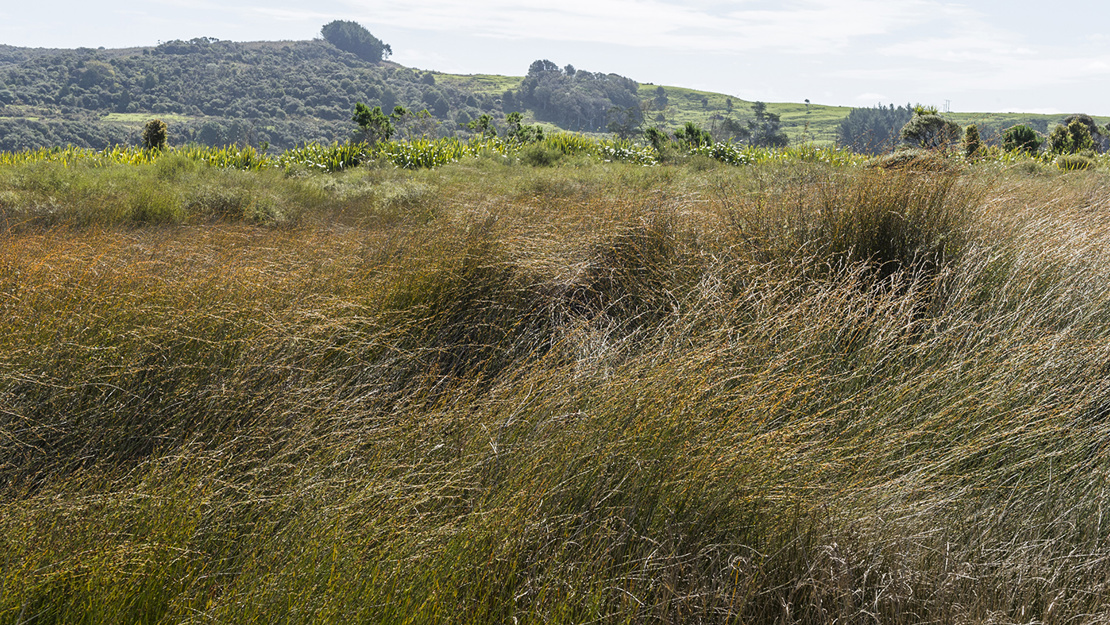 Flora and fauna in this ecosystem
This wetland is characterised by abundant oioi. Other species that occur here include pūrua grass, lake clubrush and kuta. Scattered flax and raupō may also be present.
The mātātā (fernbird) is common in this ecosystem. In some areas other threatened birds may also be present. These include:
matuku (Australasian bittern)
banded rail (mioweka)
spotless crake (pūweto).
Threats to this ecosystem
This ecosystem is currently endangered. 
Many sites have been affected by clearance and land use changes. The most significant current threat are the impacts of introduced weeds including:
grey willow
Japanese walnut
Manchurian rice grass.