Area description
Kauri Bay is situated approximately 7.5km north-east of Clevedon. The bay is protected by a 1.4km long shell barrier beach which extends across the bay and the mouth of a small estuary.
On the inside of the barrier beach is a strip of intertidal flats up to 250 metres in width.  This includes a small tidal estuary with saltmarsh and mangroves. The surrounding land is mainly used for grazing.
This biodiversity focus area also includes another shell barrier beach and intertidal area at the southern end Duder Regional Park peninsula.
Shell barrier beaches are a naturally uncommon ecosystem in Aotearoa / New Zealand. They have a national threat status of Critically Endangered. The size of the Kauri Bay Shell Barrier beach and its importance as shorebird habitat means it is of high biodiversity value.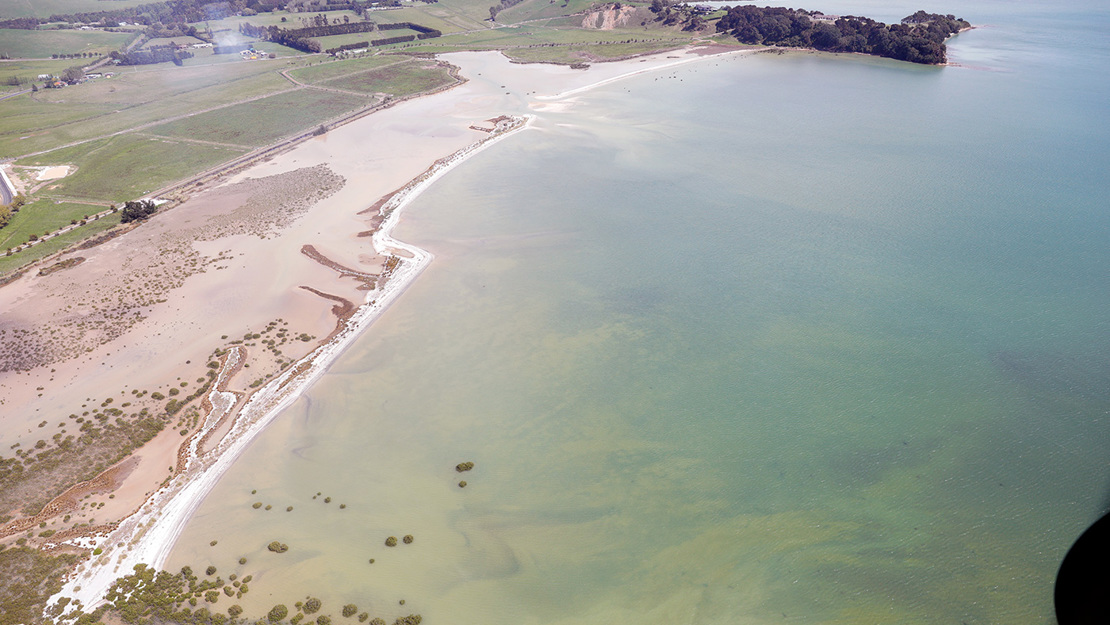 Species
This biodiversity focus area provides valuable habitat for native birds such as:
tūturiwhatu (New Zealand dotterel)
pohowera (banded dotterel)
karoro (black-backed gulls)
taranui (Caspian tern)
tōrea pango (variable oystercatcher)
golden plover.
The saltmarsh and mangroves in the estuary provide high-quality habitat for secretive coastal fringe birds such as mioweka (banded rail) and mātātā (fernbird).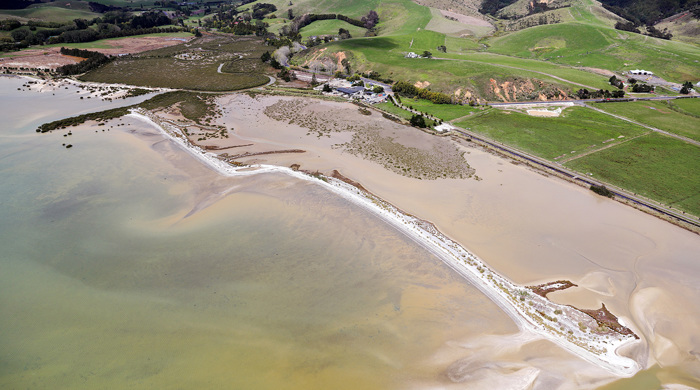 Threats
Disturbance and predation are key threats to the birds that use this area. Weed invasion of the shell barrier beach is a threat to the integrity of this ecosystem here.