Area description
The Hunua Falls was formed when the Wairoa River met and flowed over resilient basalt rock of volcanic origin on the Wairoa Faultline. Overtime this created falls of ten metres in height with a large pool at the base of the falls.
The Hunua Falls Volcanic Neck is a geopreservation site of regional importance. It is identified as an Outstanding Natural Feature in the Auckland Unitary Plan.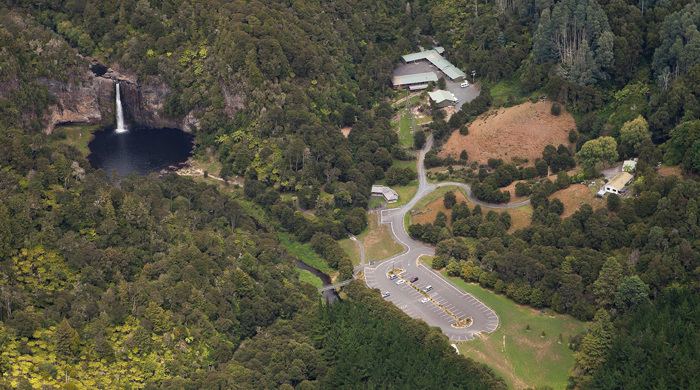 Ecosystem description
The Wairoa River is the largest river system in Tāmaki Makaurau / Auckland. It drains a large section of the Hunua Ranges and surrounding farmland.
At Hunua Falls, the flat area around the pool and the spray zone surrounding the falls are of high biodiversity value. This is because the vegetation includes good examples of lakeshore turf (WL15). There are few remaining quality examples of lakeshore turf in the region. Thus, this ecosystem has a regional threat status of Critically Endangered.
Species
The lakeshore turf supports an interesting assemblage of native herb species. These grow in fine soil particles that have accumulated on rocks or rock platforms. 
Hunua Falls is the northern limit for one of the native herb species: Hydrocotyle hydrophila.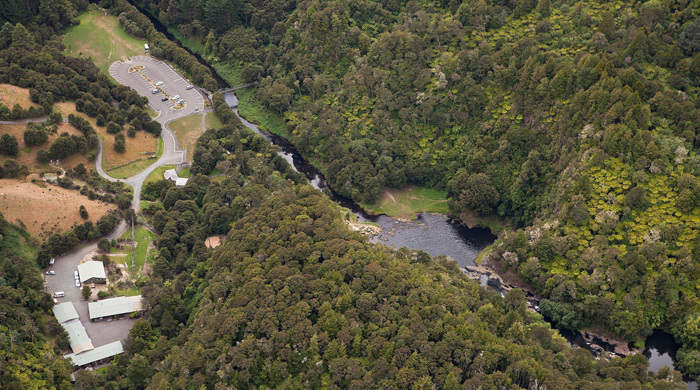 Threats
Fluctuating water levels and periodic flooding help maintain the low-growing turf vegetation. This prevents larger plants from establishing. However, herbaceous weeds are problematic and need to be controlled to protect the health and integrity of the lakeshore turf.
High visitor numbers is a potential issue as it could cause damage by trampling the lakeshore turf vegetation.