Site description
The Ambury Regional Park biodiversity focus area is on low-lying volcanic land on the shores of the upper Manukau Harbour, west of Māngere Mountain and the Māngere Bridge township. The regional park adjacent to the biodiversity focus area includes a working farm, education centre and birdwatching hide.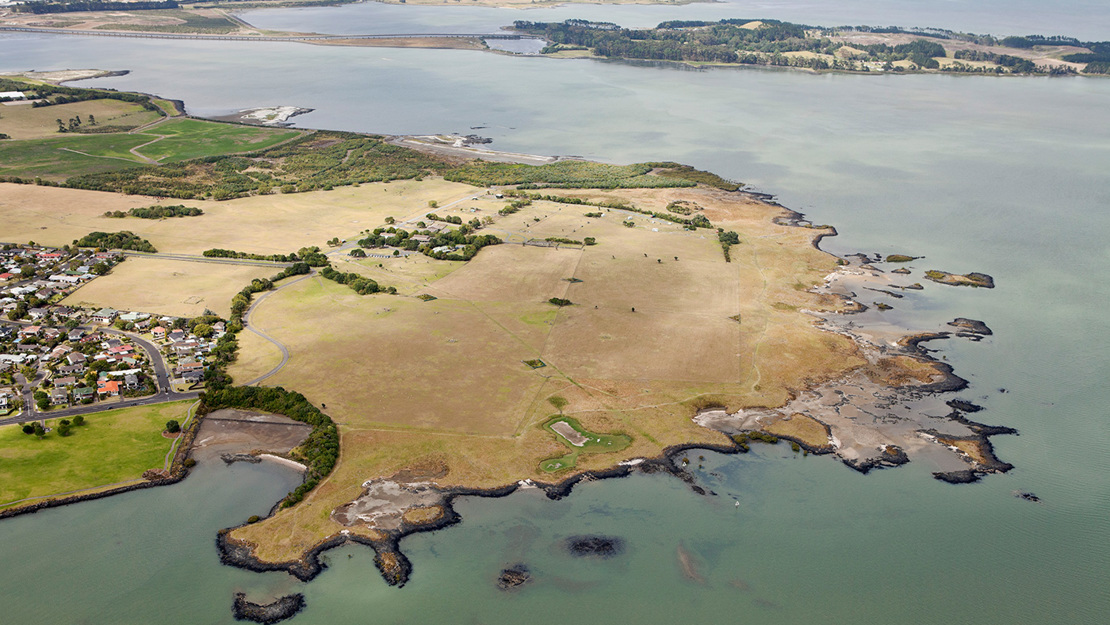 Geology
The coastline has examples of basalt lava flows. The lava flows originated from the Māngere mountain eruption approximately 18,000 years ago. They are some of the only intact lava fields left on Tāmaki Makaurau / Auckland's mainland as most have been destroyed by urban development.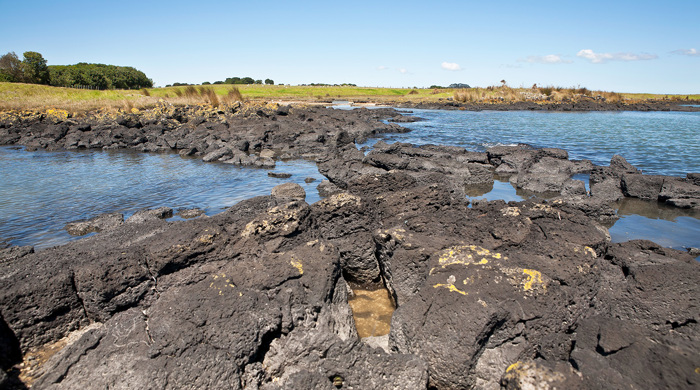 Key ecosystems
This biodiversity focus area includes one of only three Tāmaki Makaurau / Auckland mainland examples of oioi-coastal needle grass on saline margins of lava flows (SA1.7). There are small patches of saltmarsh, saltmeadow and a band of broadleaved scrub along part of the coastal margin.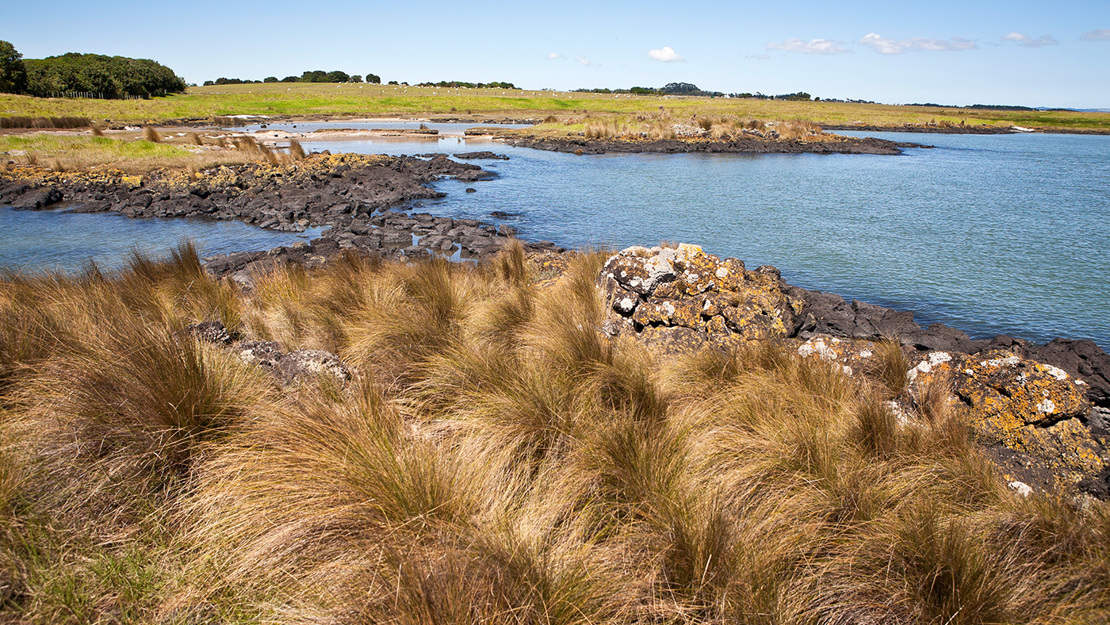 Native fauna
The intertidal area and coastal edge is an important area of habitat for shorebirds. Large numbers of migratory birds feed here during the summer months including:
tōrea (South Island pied oystercatcher) and ngutuparore (wrybill), which both migrate north from the South Island after breeding
kuaka (bar-tailed godwit) and huahou (red knot), both international migratory species  
kōtuku ngutupapa (royal spoonbill). 
Many of the resident and migratory bird species are threatened.