Felis catus
Cat
Family: Felidae
Origin: Africa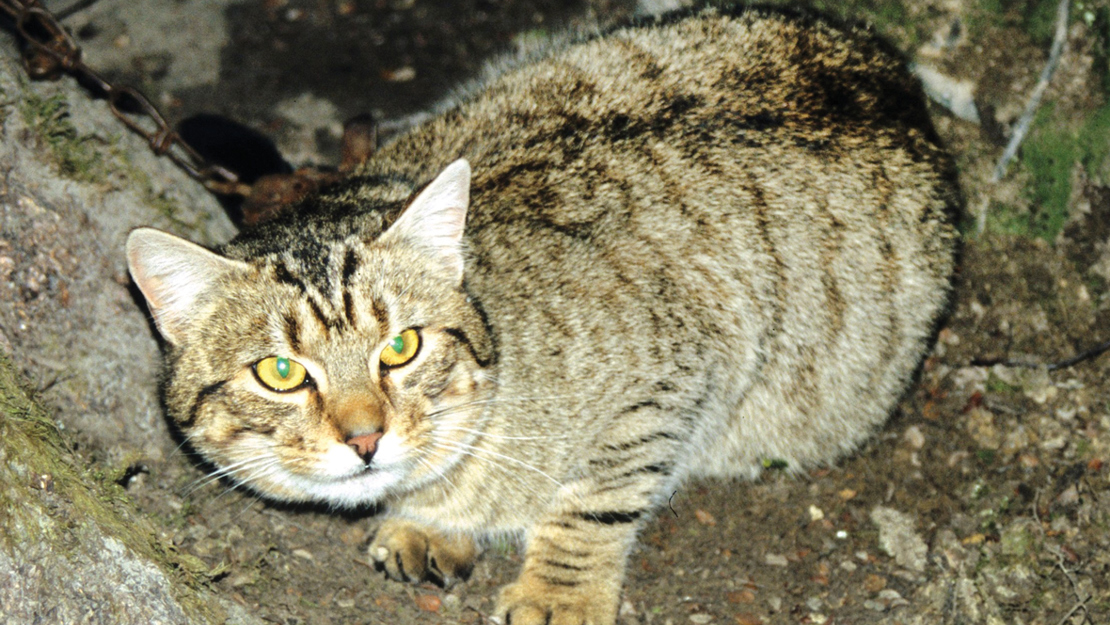 Regional Pest Management Plan (RPMP) status
Hauraki Gulf Controlled Area pest — Site-led
Waitākere Ranges Heritage Area priority status
Hauraki Gulf Controlled Area Notice pest
General description
Small-bodied carnivorous mammal with variable coat colours, weighs between 2-7 kg as an adult. Adults are active both day and night.
What you need to know
Cats are Aotearoa's most popular companion animal. Cat ownership is a responsibility for the cat's lifetime. It is an offence under the Animal Welfare Act to abandon any cat.
We love our pet cats, but native wildlife is vulnerable to cat predation. To help protect our environment:
If you own a cat, to keep your cat safe and protect our threatened species, you must make sure your cat does not enter an intensely managed site.
You must not feed any cat on any park within the Auckland region that contains a resident breeding or roosting population of any threatened native bird, reptile or amphibian.
If you're visiting the Hauraki Gulf, the safest choice is to leave your pet at home. If you must take your pet cat on holiday with you, obey all signage – many islands are free of cats. You must not bring any cat within 200m of a cat-free island within the Hauraki Gulf Controlled Area.
You must not move any unowned cat to or among the islands in the Hauraki Gulf Controlled Area.
Habitats
Forest, urban areas, pasture, wetlands, sand dunes.
Impact on environment
Preys on small mammals, birds, reptiles, amphibians and invertebrates, threatens vulnerable species. Transmits disease and parasites to native species, definitive host for Toxoplasmosis gondii which can cause fatal toxoplasmosis.
Control
Management
Love your cat; keep it safe and minimise its impacts on our natural environment at the same time:
De-sex kittens before they reach puberty. Older cats that were not de-sexed as kittens should be de-sexed as soon as practically possible.
Get your pet microchipped and registered on the Companion Animal Register so it can be returned safely to you if anything goes wrong.
Pet ownership is a commitment for the pet's lifetime. However if you find yourself no longer able to care for your pet, the pet should be rehomed to someone else who is prepared to undertake the commitment of ownership, or relinquished to an animal welfare shelter (such as the SPCA) for adoption to a new owner. Never release pets into the wild – it's not good for them or our native wildlife. It is also an offence under the Animal Welfare Act to abandon any cat.
Put a bell on your cat's collar – or even better, research shows a bright scrunchy collar is more effective than a bell at warning birds. Remember though that collars should always have a safety release to keep your cat safe.
Did you know there are now products available that allow your cat access to the outdoors while keeping it on your section? This way you can protect your cat from dog attacks or getting run over when crossing roads, and also protect our native wildlife too. Check out "catios" or cat-proof fencing on the internet.
If you're visiting the Hauraki Gulf, the safest choice is to leave your pet at home. If you must take your pet cat on holiday with you, make sure it's desexed and microchipped before it travels to any islands in the Hauraki Gulf.
Twenty four-hour containment is the best option to protect cats from traffic injuries, dog attacks and cat fights, and to protect native wildlife as well. However, 24-hour containment is only best practice if the cat's behavioural needs are met, including:
sufficient stimulation, including regular playtime with their owners
room to move and exercise, including access to climbing ramps and platforms, scratching posts or pads
appropriate sleeping spaces with regularly cleaned bedding
appropriate areas to feed and toilet, including access to a regularly refreshed litter tray containing absorbent material. Litter material should be disposed of to secure landfill, to reduce the spread of toxoplasmosis to the marine environment, humans and livestock
ready access, preferably through a cat door or some other means, to the indoors and/or a safe area at all times, as well as access to natural sunlight
good ventilation to minimise dampness, odours and disease
no access to items that can harm your cat, such as toxic plants.
Find out more:
For assistance with unowned cats, contact the SPCA or a local animal rescue organisation. Alternatively, please refer to the Pest animal control guidelines for information on how to manage unowned cats in native ecosystems, or contact Auckland Council at pestfree@aucklandcouncil.govt.nz.
If you see a cat on a pest-free island within the Tīkapa Moana/Hauraki Gulf, please report it to Auckland Council at pestfree@aucklandcouncil.govt.nz.