Mānuka, tangle fern scrub and fernland (WL12)
About this ecosystem
Mānuka, tangle fern scrub fernland occupies fen wetlands along lake margins and the freshwater zones of estuaries. It also occurs on the margins between forest and permanently wet fen (WL11) or bog (WL2) communities.
Fen wetlands have low to moderate soil fertility and are fed by groundwater and surface water run off. They form on peat substrates and the water table remains stable below the peat surface.
In Auckland the most extensive and intact examples of this ecosystem are found on Aotea  / Great Barrier Island. Other examples are scattered along:
South Head Peninsula
Rodney District (north-east coast).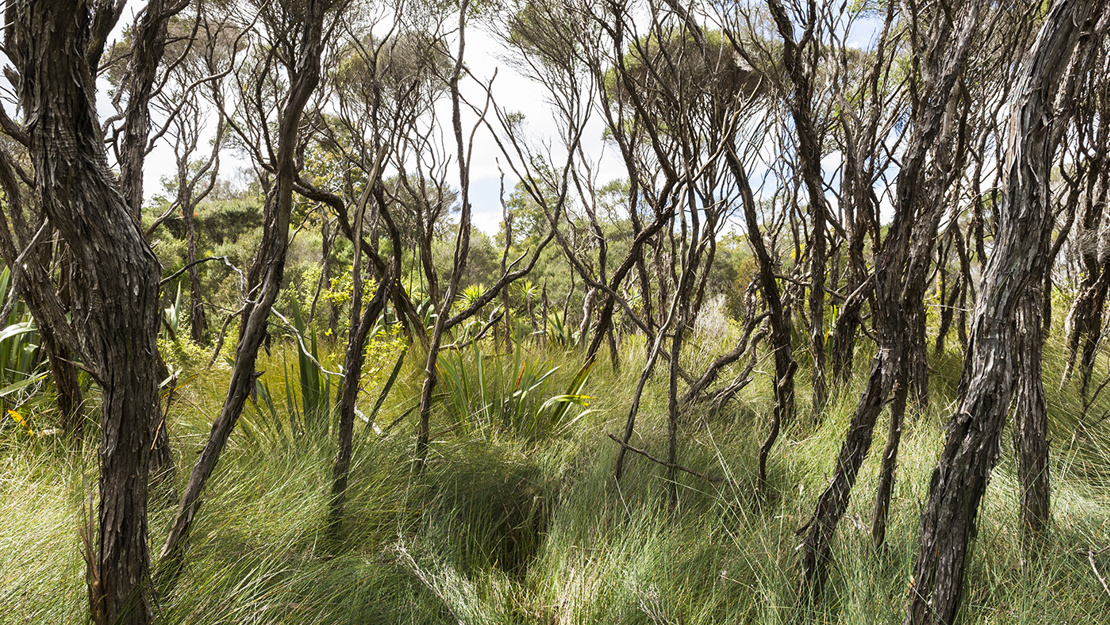 Flora and fauna in this ecosystem
Mānuka is scattered throughout the canopy with occasional broadleaf species. In the understorey species commonly found include:
Machaerina
Lepidosperma
Carex species
tangle fern.
Mātātā (fernbird) are often present in this ecosystem. Other species occur where willows have invaded and the site is more fertile. These species include:
matuku (Australasian bittern)
banded rail (mioweka) 
spotless crake (pūweto). 
Threats to this ecosystem
This ecosystem is critically endangered.
Much of this ecosystem was cleared and developed into pasture as the soils are often seasonally dry. As the vegetation is highly flammable, fires have also reduced the extent and abundance of these wetlands.
The invasion of weeds such as pampas and blackberry are also a threat to this ecosystem.