Kauri forest ecosystem (WF10)
About this ecosystem
This iconic ecosystem occurs in warm and moderate to humid areas. Leaf litter from kauri trees is very acidic and a build-up of litter causes a decline in soil fertility over time. As a result, highly acidic soils are associated with this ecosystem which limits the range of other tree species that can grow in these conditions.
Factors that influence the species composition of this ecosystem are soil fertility, altitude and geographic location.
You can find this ecosystem scattered throughout Auckland with larger stands in: 
Aotea / Great Barrier Island
the Waitākere Ranges
Hunua Ranges.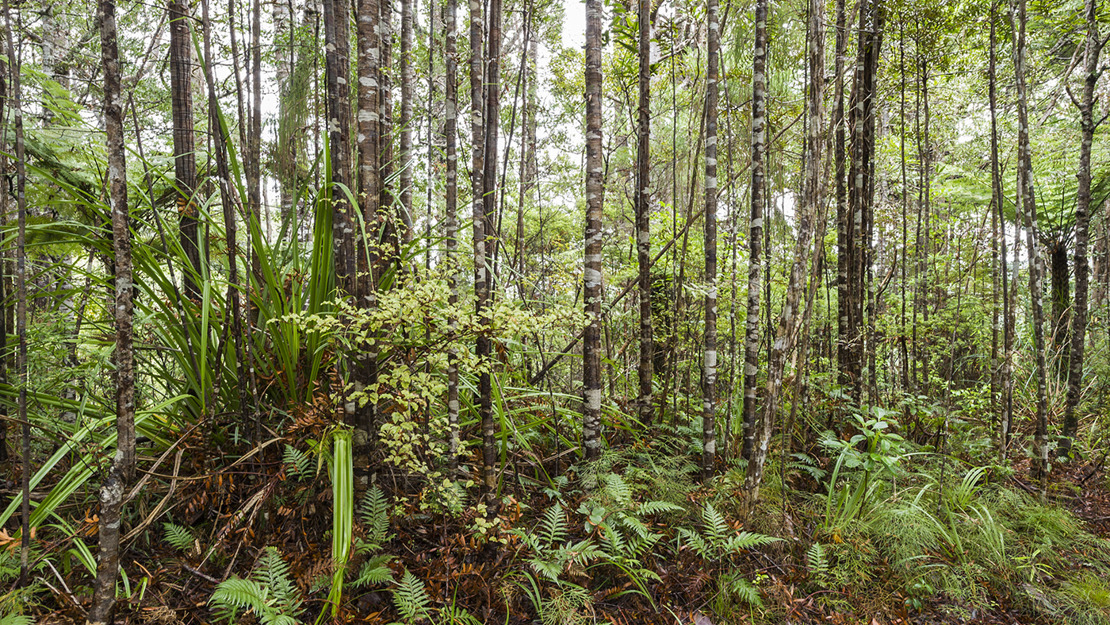 Flora and fauna in this ecosystem
This ecosystem has two variants: mature kauri forest and regenerating ricker stands. Both types form dense stands of kauri trees with occasional podocarp and broadleaved trees in the subcanopy. These include:
tōtara
rimu
rewarewa
pōhutukawa. 
Kauri forests support many common native bird species, including:
ruru (morepork)
kōtare (kingfisher)
pīwakawaka (fantail).
Kererū and tūī are less common here as they prefer mixed broadleaf forest types.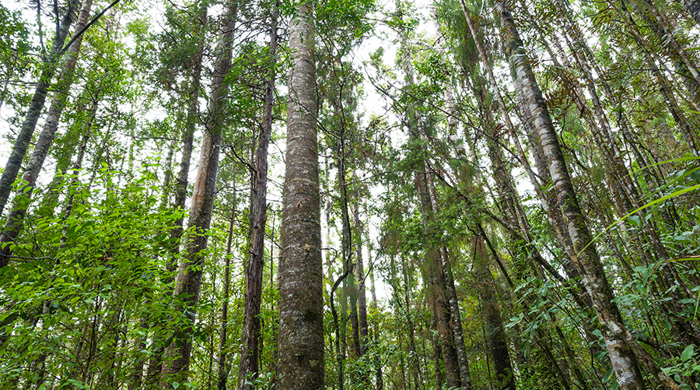 Threats to this ecosystem
Kauri dieback is the most significant threat to this ecosystem. It is important to always clean your shoes, tires and gear before entering and after leaving a kauri forest.