Oioi, knobby clubrush sedgeland ecosystem (DN5)
Active coastal sand dunes ecosystem
About this ecosystem
Dune plains are formed immediately behind mobile dunes (DN2) where sand has eroded down to the water table. They are usually associated with accreting coastlines.
Behind the mobile dune, the height of the dune plain varies. Dune plains often form ephemeral wetlands which are colonised by a group of wetland plants. Over time, larger plants capture sand and raise the ground level, creating small sand ridges.
In Auckland, good examples of this ecosystem can be found at: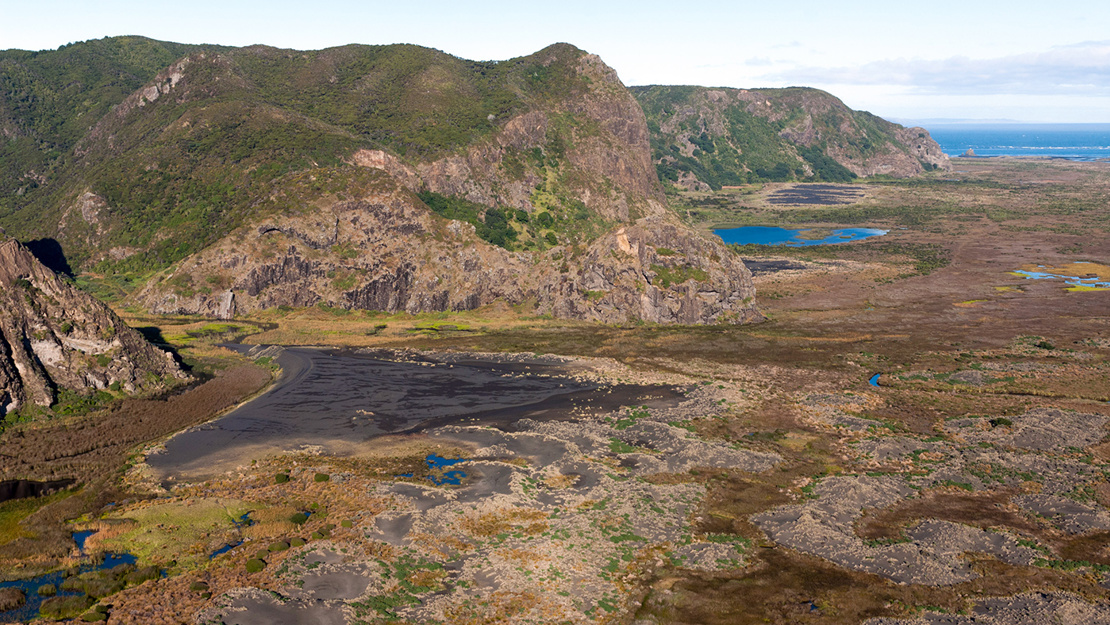 Flora and fauna in this ecosystem
A mosaic of plant communities develop in dune plains with some periodically submerged wetland communities developing in the plains and drier communities on the sand ridges. 
Sedgeland and herbfield can develop in wet and dry areas and local variants may occur. Species that may be present include:
sand sedge
oioi
knobby club rush
toetoe.
Wetlands that develop in the back dunes can provide seasonal habitats for fauna such as:
waterfowl
crakes
matuku hūrepo (bittern). 
They also provide breeding habitats for kāhu (harrier) and shorebirds such as:
tōrea pango (variable oystercatcher)
tūturiwhatu (New Zealand and banded dotterels).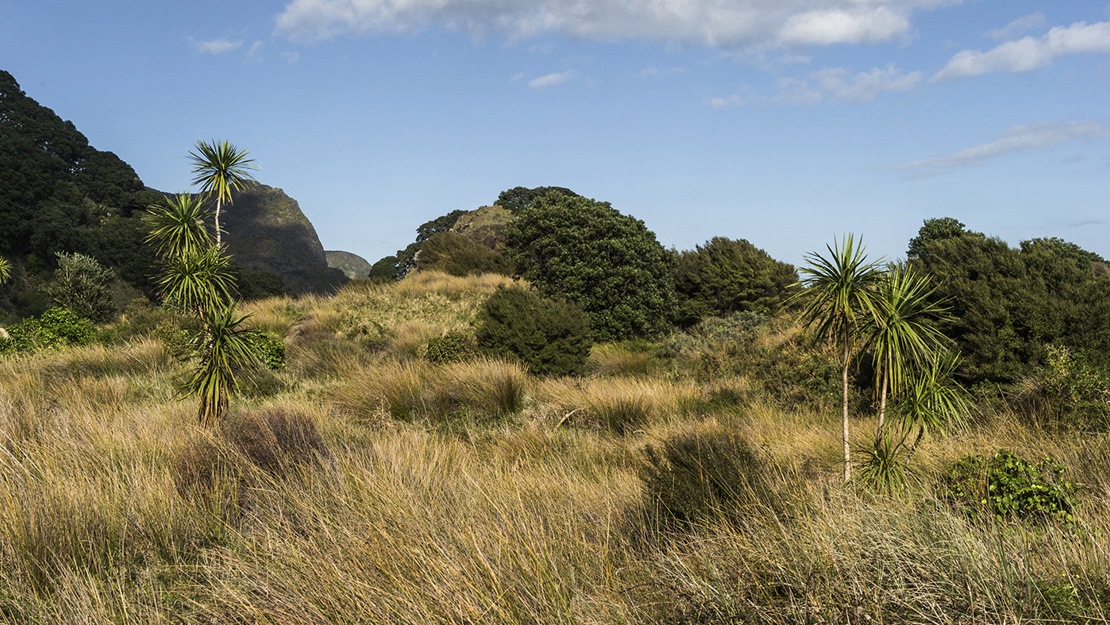 Threats to this ecosystem
This ecosystem is critically endangered.
The main threats to this ecosystem are:
land development (forestry and agriculture)
invasion of pest plants
off-road vehicles damaging plant populations
weeds.
Weeds are a major threat, capable of transforming large areas into non-native communities.