Hebe, wharariki flaxland and rockland ecosystem (CL6)
About this ecosystem
This ecosystem is found on inland cliffs, rocky outcrops, steep slopes, and along cliff seepages, streams and rivers. 
Cliff ecosystems usually survive on minimal soils and are subject to extreme environmental conditions.
In Auckland this ecosystem occurs in:
Waitākere
Hunua Ranges
Hauturu-o-Toi (Little Barrier)
Aotea / Great Barrier Islands.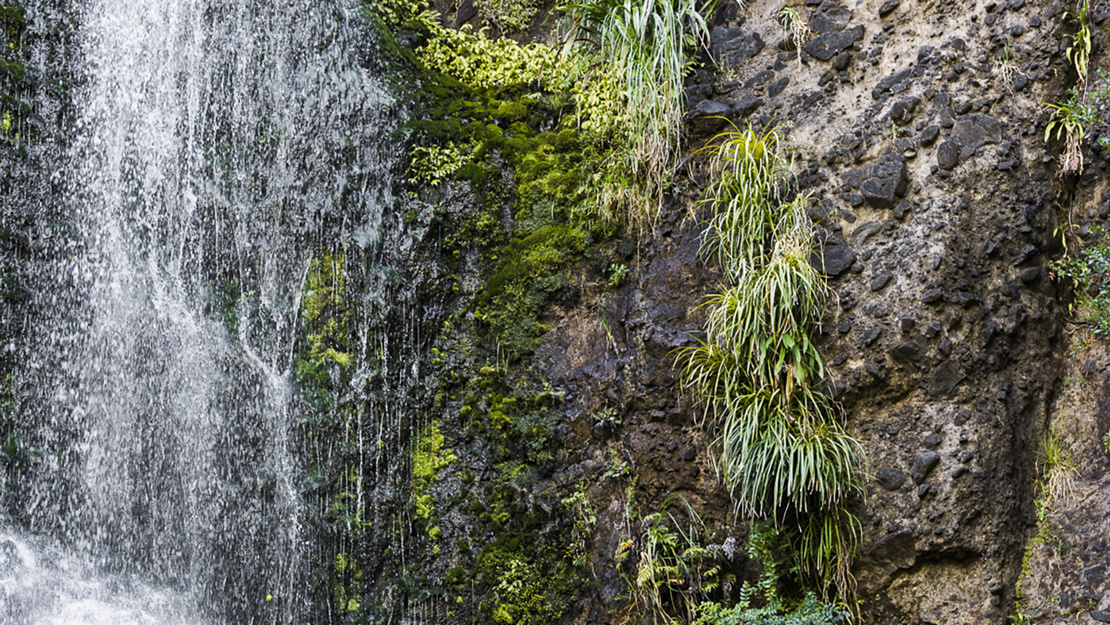 Flora and fauna in this ecosystem
Cyclical disturbance creates the conditions for a mosaic of successional lichens, herbs, grasses and shrubs to regenerate. Species that can be found here include:
wharariki
broadleaved poa
Waitākere rock koromiko
mingimingi. 
On the islands where pest animals have been eradicated, this ecosystem provides a habitat for:
kāka
tūī
burrowing petrels
skinks
geckos.
On the mainland, only the more common native bush birds are present, including:
ruru (morepork)
kōtare (kingfisher)
pīwakawaka (fantail).
Threats to this ecosystem
This ecosystem is not currently at risk.
Cliff ecosystems provide refugia, an area where a community of species can survive after extinction in surrounding areas, from many threats including mammals and fires.
The main threat to this ecosystem is the invasion of weeds including:
pampas
gorse
cotoneaster
Mexican daisy.