Site description
The Hochstetter Pond biodiversity focus area covers a volcanic depression in residential Ōnehunga. It was possibly formed by the collapse of a lava cave, leaving a steep edged hole in the landscape.
It is considered part of the One Tree Hill lava flows and was recognised as an interesting geological feature on early maps of Tāmaki Makaurau / Auckland. Hochstetter Pond is located in an Auckland Council reserve.
Wetland ecosystem
The volcanic depression is approximately 60 metres wide and surrounded by steep sides, made up of volcanic rocks. Machaerina sedgeland (WL11) wetland covers the base of the depression with Carex and Bolboschoenus species common. 
Water levels are deeper in the northern part of the wetland. The rest of the wetland is flooded during the winter months and in periods of particularly heavy rainfall. 
In urban Tāmaki Makaurau / Auckland, there are only a few remaining natural wetlands on volcanic lava flows. This means that the wetland within this biodiversity focus area is of high biodiversity value. It is recognised as a Significant Ecological Area and an Outstanding Natural Feature in the Auckland Unitary Plan.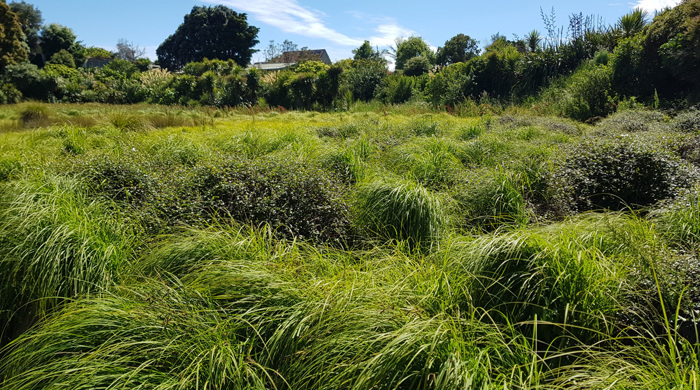 Restoration
Ecological restoration by community volunteers and Auckland Council is ongoing. Our focus is on weed control and replanting native vegetation on the steep volcanic slopes surrounding the wetland.